How To Utilize Tailwind To Boost Your Site's Pinterest Traffic
There are some affiliate links below, but they are all products I highly recommend. For more info, view my disclosure here.
If you're new to the Pinterest game, you're probably just now finding out how beneficial a solid Pinterest strategy can be to growing your business/blog.
Even though some may consider Pinterest a form of social media, it actually functions more like a visual search engine! Surprised?
The best part of Pinterest is the lifespan of pins. Social media posts tend to experience a drop in visibility within minutes to hours of posting. Pins can continue to gain traffic months to years after first appearing on the platform!
It can be seriously time-consuming to manage an effective Pinterest strategy, though. Especially when you consider all the other tasks that go into running a profitable business or blog.
One way to make it easier is by using Tailwind, a tool that handles Pinterest (and Instagram!) scheduling. Read on to see how Tailwind can save you time and energy while still grabbing that vital Pinterest traffic!
Not using Tailwind yet? Click here to get a free month of Tailwind to give it a shot!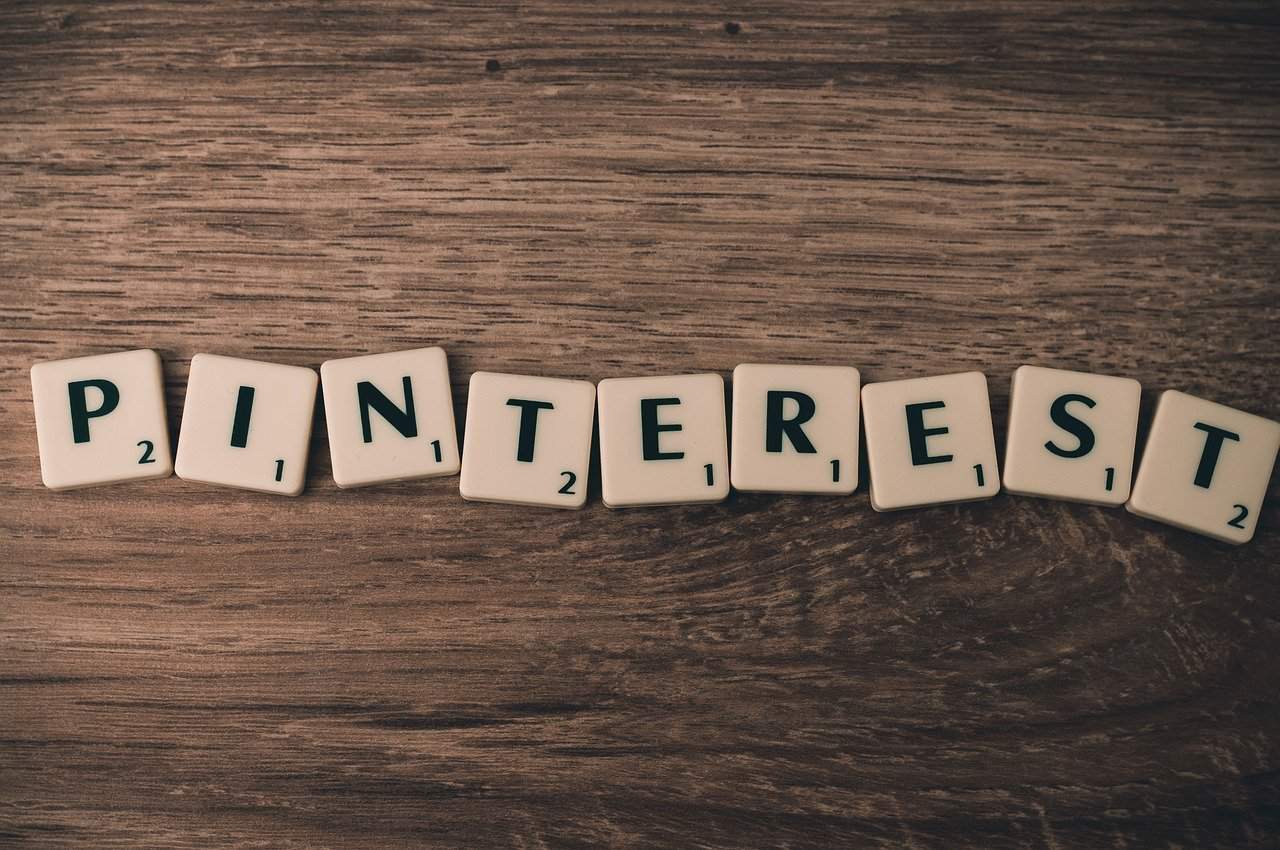 What is Tailwind, and Why Is It Important To Any Business?
While organic traffic from search engines like Google is vital, Pinterest can be an amazing source of traffic! It takes some time and effort to start getting your pins shown to a wider audience, though.
The way to get new followers and eyes that see your content is by breaking up your pinning so your pins are seen throughout the day. But nobody wants to sit on their phone or computer all day.
So what do you do when you don't want to be on Pinterest all the time?
That's where Tailwind comes in. It's a Pinterest scheduling tool that sets pins to go out according to an optimized schedule based on your account and your followers.
Even better, they're an approved Pinterest partner, so you don't have to stress about following all of Pinterest's policies!
A Few Notes About Creating Your Pinterest Strategy Before We Begin
Before getting started with Tailwind, you're going to need a Pinterest Business account. If you've already got one, great! If not, set up your business account here. Why a Business account? Well, it allows you access to awesomely helpful analytics and paid pin promotion, if you feel so inclined.
Plus, this allows you to apply for Rich Pins. These are pins with a bit of extra information on them, such as your profile picture and content type. It gives some context to pinners who come across your pins in their feed.
You're also going to want a good collection of your own pins ready to go when starting your Tailwind scheduling. The ideal way to organize them is by creating a "Best Of" board where you add all your brand pins.
I tend to make 3-4 pins per post, as you never know what's going to resonate with people and get you traffic. For example, here's a few I did for a recent post on the best spots to eat & drink in Old San Juan. Click here to check out the post!
Set Your Schedule and Fill It Up
Start your schedule with around 20 to 30 pins a day. That will allow for a good mix of your content combined with other pins. To do this, go to add/remove time slots.
You can eventually play around with the number of pins you share per day to find what works best for your account's performance.
I find my best Pinterest growth occurs when my schedule is set to share 30 pins per day. Of those 30 pins, about 15 of them end up being my content getting sent to either my own boards or group boards.
The rest of the pins are ones from my Tribes that I'm sharing to my boards.
Each account is different, so see what works best by monitoring your Pinterest follower growth and traffic to your site. It's all about adding value to your followers by sharing helpful pins!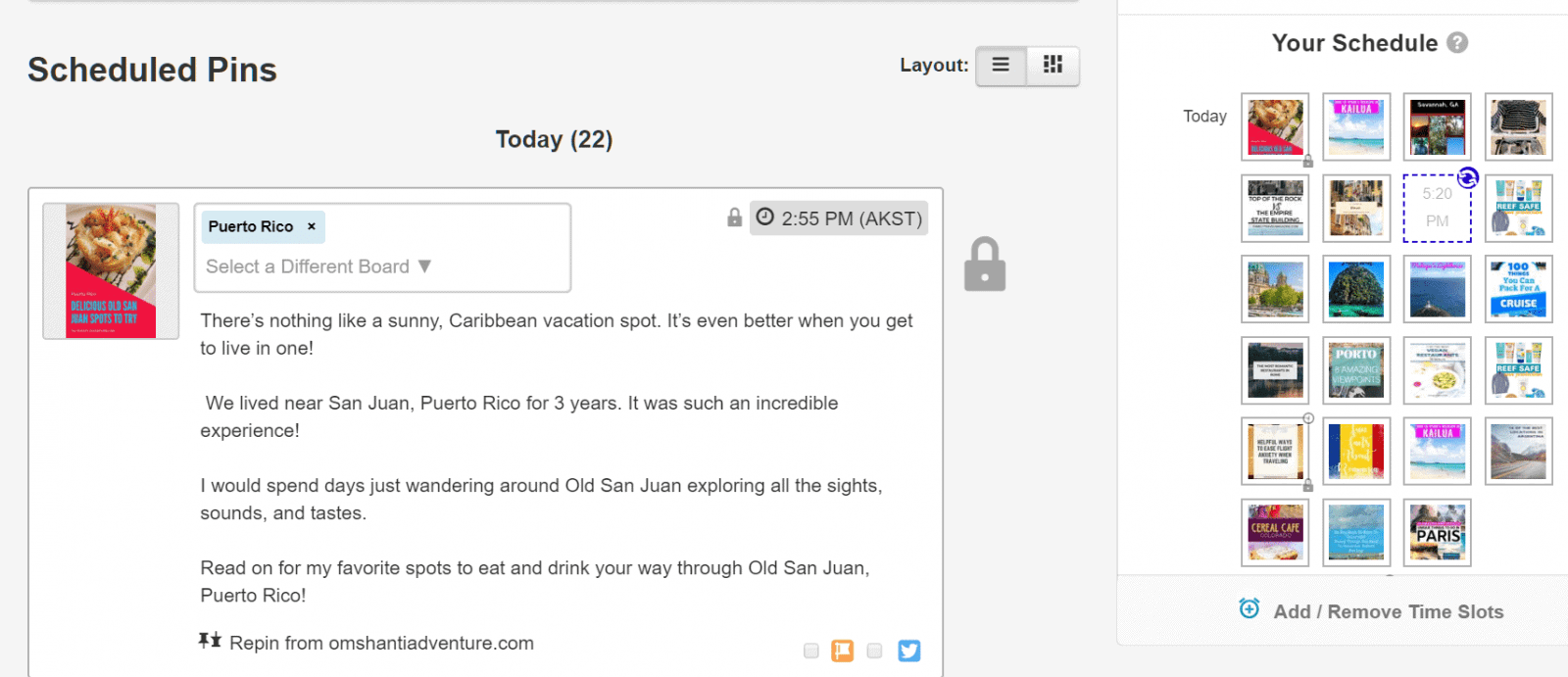 How to Bulk Schedule With Tailwind
Bulk scheduling is a great way to fill up your schedule quickly. You'll need to install the free Tailwind app button for Chrome. Then, you'll create board lists with all related topic boards in each list.
For example, if you have a pet-related website, you can create board lists for dog health, cat health, pet home decor, etc. Then you'll add all relevant boards to that list.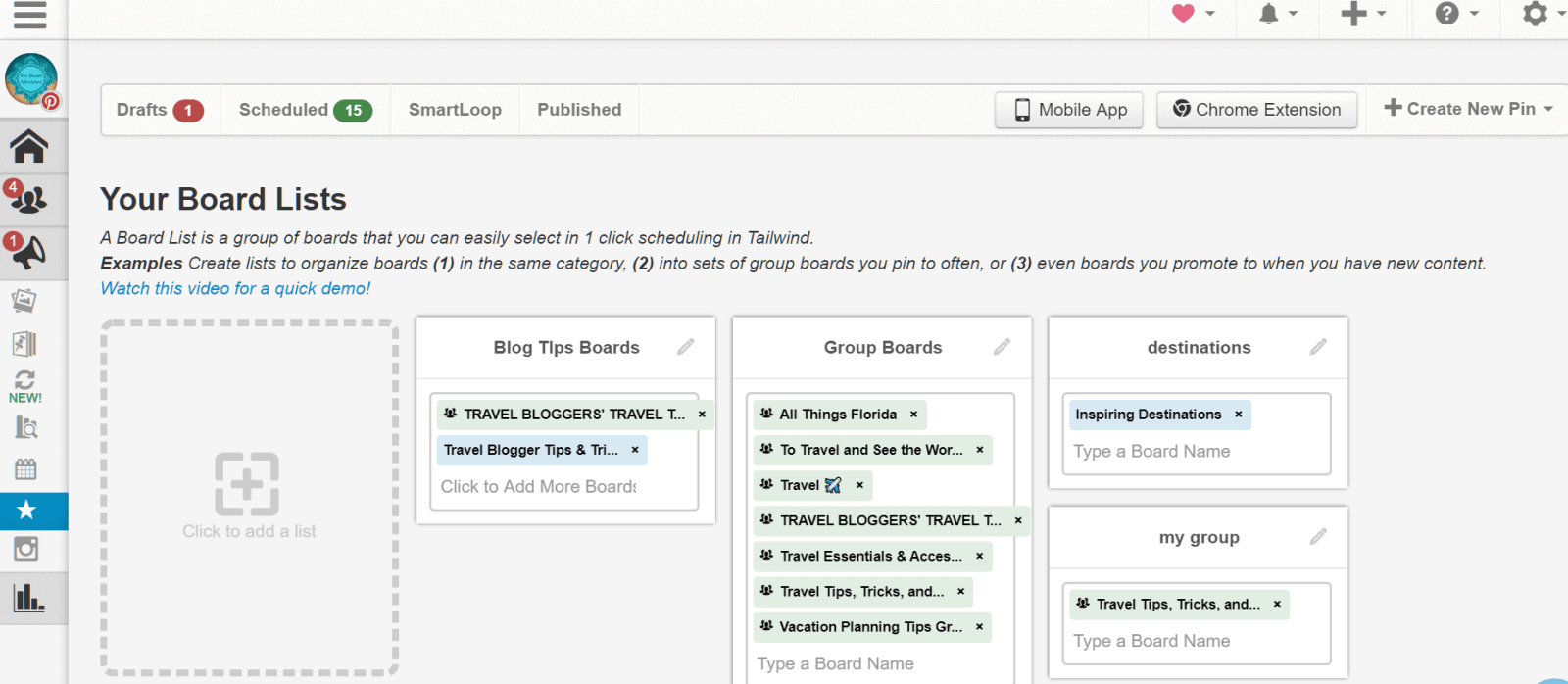 To bulk schedule your brand pins, visit your own Best Of board and click the Tailwind button in the Chrome bar. It'll pull up pins from that board, then you click the ones you want to schedule.
You'll then select the board list or other boards you want this pin to get added to.
You can also set up interval scheduling, which staggers each post out across the board.
Once you have your boards selected, click the interval scheduling button, and set the time you want between pins. I usually do 8 hours, so it gives a nice amount of time in between.
Utilize Tailwind Tribes
Tailwind Tribes are an amazing way to build relationships with other bloggers or businesses in your niche! Tribes are essentially groups of like-minded pinners. They're a perfect way to start filling up your schedule with quality pins.
There are tribes with thousands of members, and tribes with only a few hundred.
The Tribes that have thousands of members have more eyeballs seeing each pin you add, but it can get overlooked when a Tribe has 15937+ pins.
I find joining a variety of tribe levels to be ideal for growing my Pinterest traffic.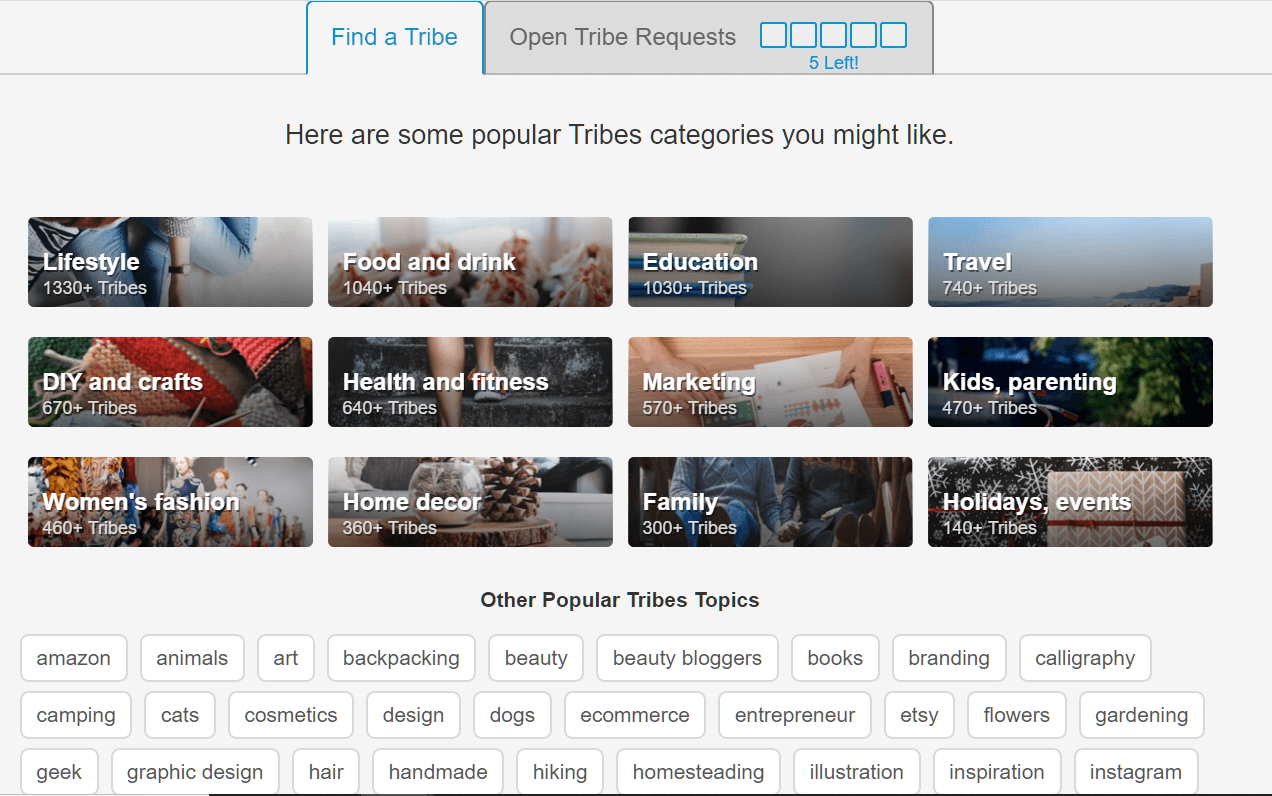 Each tribe has set rules, and you want to make sure to check each Tribe's rules out to follow accordingly. Some require pinning 2 pins for every one pin you add to the Tribe, while others allow only vertical pins that match Pinterest's specified size.
Not finding the Tribe covering your niche? No worries! Consider starting your own Tribe! It's free to start up a Tribe, and the first 20 pins added don't count against the monthly submission limit.
Plus, Tribes you create don't count against your Tribe limit, so it's a great way to grow!
Pro Tip: Monitor insights for each tribe you're a part of to see which are performing best! Look at that reach!

What About Tailwind SmartLoop?
Tailwind also offers SmartLoop, a way of scheduling evergreen pins to go out regularly. There's a bit of a learning curve to utilizing SmartLoop effectively. That's why Tailwind took the time to make a helpful video on how to best use SmartLoop! Check it out under the SmartLoop tab in your profile.
How Much Does Tailwind Cost?
For all you get with Tailwind, it's surprisingly affordable! You can sign up for either a monthly plan, or pay annually. The monthly plan is $15/month, and includes 400 pins.
The annual plan is more of a deal at $9.99/month, as you basically get 4 months free, plus unlimited pins! Remember, click here to get a free month!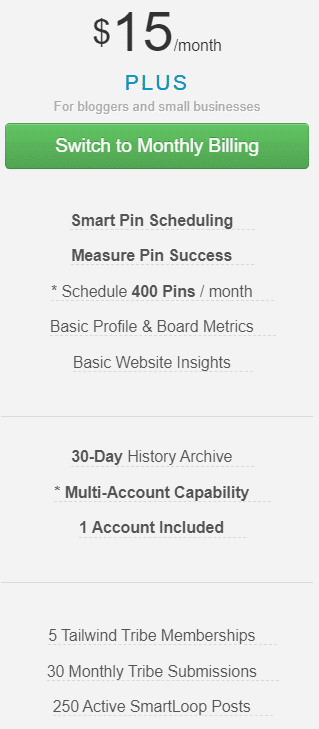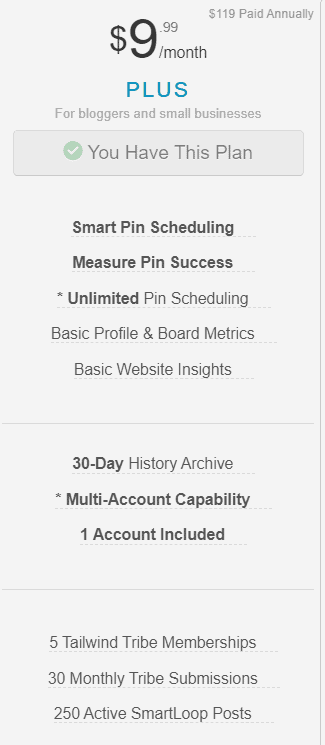 Do you use Tailwind for your brand? How has it helped build your following and increase traffic? Share with us below!