Why You Shouldn't Buy A Used Car
There are some affiliate links below, but they are all products I highly recommend. For more info, view my disclosure here.
You often hear one of the worst money mistakes a person could make is buying a brand new car off the lot. We were a one-car family when living in Puerto Rico. It made sense there, as the military only pays for one vehicle to be shipped.
It wasn't much fun, however, as traffic there was often a nightmare, and only having one car made things tough. My husband would regularly get stuck in traffic for 2+ hours, even though he worked only around 10 miles from where we lived. It was pretty difficult to get out!
That's why, when we moved to Alaska, finding a second car was a primary decision we needed to make. I debated endlessly on should I buy a new or used car.
Given that I'd heard buying so many times that new was a bad idea financially, we decided to go with a gently used car, a Chevy Traverse. And let me tell you, I did tons of research before purchasing!
The one I selected was a bit older, but not too old. It had only had one previous owner, and they kept up on all the services perfectly on schedule.
It was a decent price and we managed to get it for under Kelley Blue Book value. We had even saved up to pay cash instead of taking out a loan.
Even better, it was nice and roomy for all the family that would visit us, and had lots of room for our 3 large rescue dogs in the back. The maintenance inspection passed with flying colors.
It was a perfect fit and I was excited to have my own ride again after 4 years!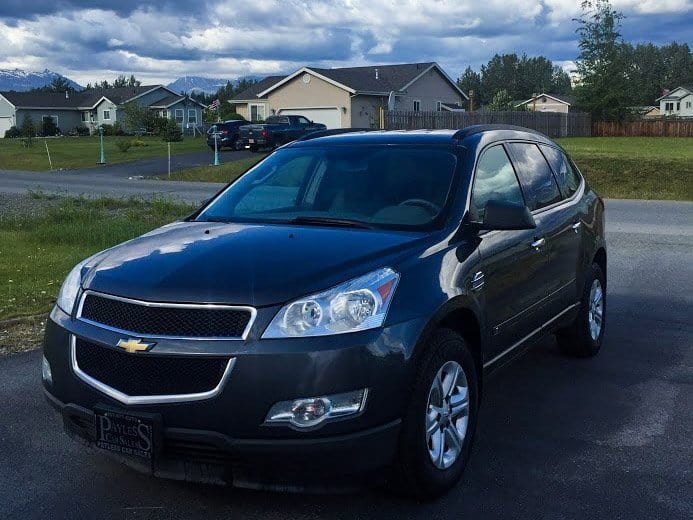 What Went Wrong With Our Used Car
The first rude awakening came a few weeks after buying it. One of the headlights went out. Normally, not a big deal, right?
Not true for the Traverse. The headlight was only accessible once the entire front bumper was removed!
That was something no one had ever mentioned when I scoped out reviews of the Traverse. It ended up costing $300+ for a simple headlight replacement. OUCH.
After that was done, the electrical system started acting up. I worked as an automotive service writer for years, and knew there was no problem more frustrating than intermittent electrical glitches!
It would randomly not start, so I'd take it in time and time again and no one would be able to pinpoint the issues. Eventually, the electrical issues went away, so I chalked it up to the car being haunted, I guess!
Pro tip: If your car is experiencing intermittent issues or strange sounds, record a video! It could help the technicians pinpoint the cause more easily than just describing the concerns.
Our Used Car's Biggest Issue
About a year after buying our Traverse, my family came to visit! I was so excited to show them around Alaska and take them to our favorite places. We settled in to drive around Anchorage, and were having a nice day when BANG!
The car made a huge popping sound and started limping along. We had it towed to our most trusted auto shop, and the news was worse than I expected.
The transmission was completely blown. Even worse, no one in Alaska would rebuild that type of transmission because it required special tools and just wasn't worth it to them. The only option was to order a factory replacement transmission for $4,000.
Cue the ugly tears.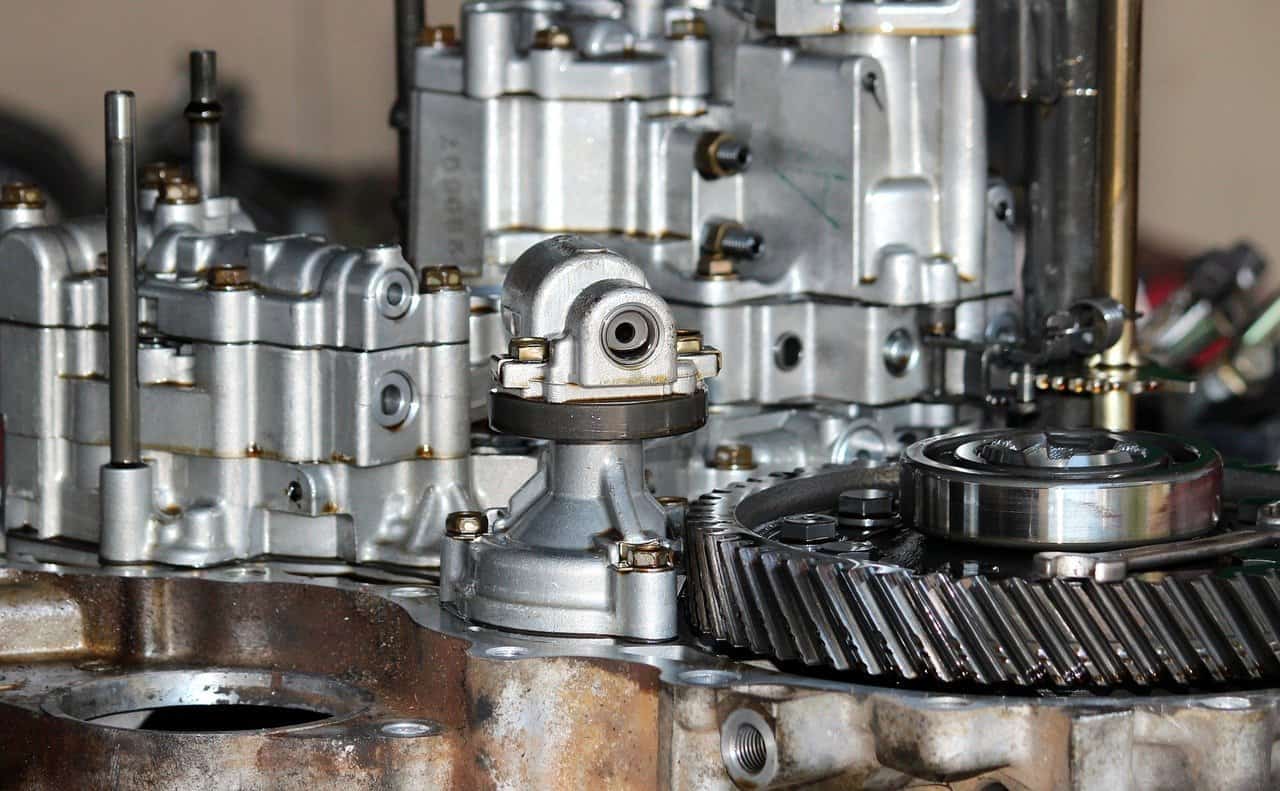 It hurts me just to look at that number, even now, years later. This car had become the bane of my existence, and I was only trying to be practical by getting a used car in the first place!
I toyed with the idea of selling it as is, but when I started trying to see what it was worth, I realized I would only get around $2k for it.
We decided to go ahead with the repair. Then we sold it as soon as possible after the repair was done, which luckily went smoothly since the transmission had a transferable warranty.
I'm telling you, that car was possessed or something!
How You Can Learn From Our Mistake
For our next vehicle, I went with a brand new Toyota RAV4. The perks of having an SUV that often is at the top of reliability reports can't be understated.
Our Chevy Traverse hadn't had many negative reviews at the time, but there are tons of negative reviews now!
Plus, having a factory warranty is such a comforting feeling. The anxiety I would feel every time I got in the Traverse was so draining.
I would cancel plans to go somewhere because I was afraid I'd get stranded, or I'd get in the car ready to go and it just. Wouldn't. Start. A car with a good warranty helps ease those worries.
It's vital to do your research. Often, with rebates and other deals, the cost of a brand new vehicle isn't much more than a used car!
Monitor your credit reports well in advance to ensure you get the best interest rate possible, if needed. I highly recommend Credit Karma to receive free weekly credit reports.
In our case, we were extremely lucky to find a great car dealer. They worked with us on maximizing rebates and negotiated on pricing.
What To Do Before Buying a Car
The first task when deciding which car to buy is to research all the options. I knew I wanted an SUV, so I made a list of every option available. I'd look at photos, read auto blog articles, watch videos, and familiarize myself with their pricing and rebates.
As I would decide against a particular vehicle for any reason, I'd remove it from my list. That ensures you're not walking into the dealership blind and minimizes the chance of making a poor impulsive decision.
In addition, make a plan on whether you're going to sell your current vehicle or use it as a trade-in. In our case, it was a much better financial decision to sell it and use the cash as a down payment. To help your decision,
You also want to search local reviews on dealerships, while keeping in mind that reviews should be taken with a grain of salt. We have a few different Facebook groups on Who To Use in our city, which helps people spread the word on experiences.
The Toyota dealership we went to had a decent amount of positive reviews, and they lived up to our expectations.
I was completely shocked when I received a call from the dealer 8 months after purchase. They had told us at the time that one rebate wasn't combinable with another rebate, so we took the bigger rebate.
Many months later, they realized the rebates were able to be stacked. They reached out to let us know they were mailing a check for $500 off our loan!
I have never heard of a dealer reaching out after the sale to offer even more money, so they've definitely earned our business and our respect!
Things To Keep In Mind At The Dealership
Always, always focus on the overall price of the car, not just the monthly payments. Many dealers offer to extend the loan period just to lower the monthly payments.
You don't want to be stuck in a 72-month loan just to have the car you want.
It's important to try not to get emotionally attached to a specific car while shopping. Don't be afraid to walk away if you feel the service you're getting is subpar.
For example, we visited one dealership and were still there 2 hours later just trying to get them to give us a starting price!
The salesperson left us in his office for 45 minutes at one point to "talk to his manager" when we decided to just walk away and moved on to another dealer.
What If A New Car Isn't Feasible?
If buying new isn't an ideal fit for you and your budget, consider buying a certified pre-owned vehicle.
Many dealerships offer warranties with these that would cover scenarios like the ones we experienced.
You can often find great deals on 2-3-year-old vehicles!
How did you make your decision between a new or used vehicle? Share with us below!