Visiting Colorado in November – What To Pack
There are some affiliate links below, but they are all products I highly recommend. For more info, view my disclosure here.
Colorado is home to some of the most iconic and beautiful landscapes in America. From Rocky Mountain peaks to dense forest canopies, and even giant sand dunes, this state has something for everyone. When planning your trip, be sure to pack clothing that can adapt to any weather condition.
If you're planning on spending time in Colorado in November, you'll need to pack accordingly. The weather can vary greatly from one day to the next, so it's important to be prepared for anything. In this article, we'll give you some tips on what to pack for November in Colorado.
November is a great time to travel to Colorado. With crisp mountain air, gorgeous vistas, and the chance of snow, this is an unforgettable month in the state. While you can enjoy all of the wonderfulness that Colorado has to offer any time of year, November is especially special.
But packing for a November in Colorado trip can be tricky. Here are tips for packing for your November Colorado trip from a local!
Why You Should Visit Colorado in November
Colorado is a beautiful state, with the Rocky Mountains providing the perfect backdrop for plenty of attractions to keep visitors entertained. November is a great time to visit because there are fewer crowds than peak travel season, while still having plenty to do.
The mountains are usually covered in snow at this point, and will stay that way until around May, It's a great time to explore without the busy summer crowds.
Everyone knows summer is wildflower season, early October is great for leaf peeping, and the peak of winter is perfect for skiing. But November brings a charm all of its own. The weather is (usually) nice and chilly, there's excitement in the air for possible snow, and there's no shortage of things to do!
There are plenty of activities to choose from in Colorado in November, including skiing, hiking, fishing and sightseeing. Visitors can find everything they need for a fun filled stay in the state by packing appropriately for the weather and activity level they hope to enjoy.
Here's a helpful list of some of our must-see places in Colorado!
What's The Weather Like in Colorado During November?
In November, Colorado's average daily highs are in the high 50's°F and average daily lows are in the high 30's°F. With that being the average, keep in mind that it could be significantly colder or much warmer than anticipated.
I mean, a temperature of 80 degrees was recorded in Denver on November 8, 2006, while -18 degrees was Denver's coldest November day in 1877. That's a wild temperature swing, right?! Plus, if you're heading to the mountains, the temperature can vary even more.
When packing for November in Colorado, it is important to consider the weather and the activities you will be doing. The average high temperature in November is 46 degrees Fahrenheit, with an average low of 18 degrees Fahrenheit.
However, temperatures can vary widely depending on where you are in the state. In the mountains, it is important to pack warm clothes, as the temperature can drop below freezing at night. If you are planning on doing any outdoor activities, such as hiking or skiing, make sure to pack appropriate gear.
I always suggest checking the weather forecast about a week before your trip, and again the day before you leave to account for any sudden storms or other weather changes. The Facebook page Denver Front Range Weather is amazingly accurate and detailed.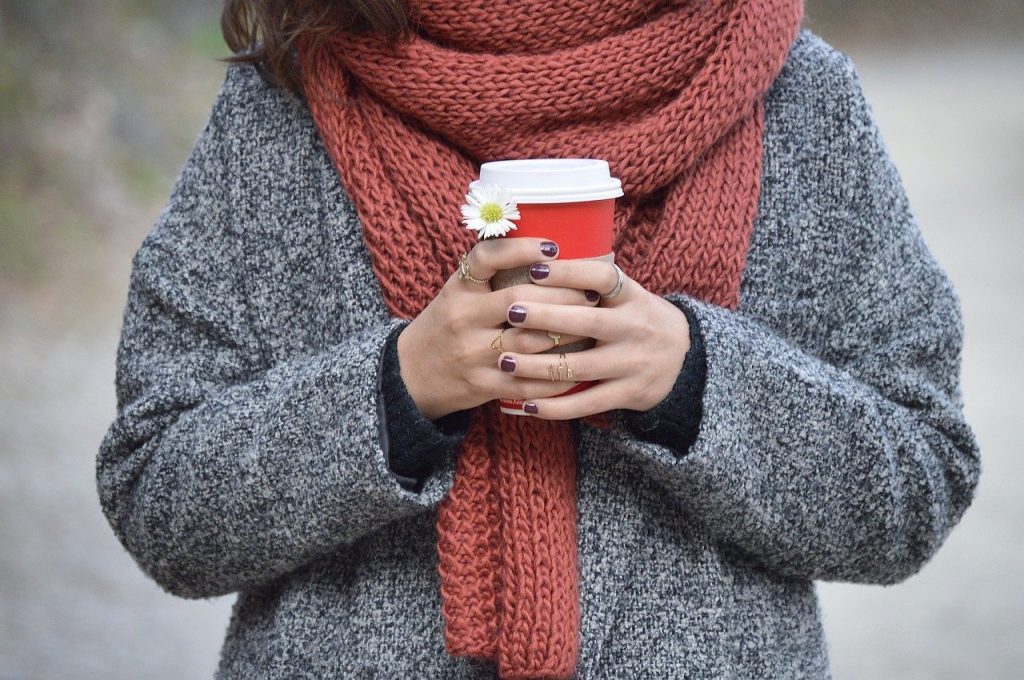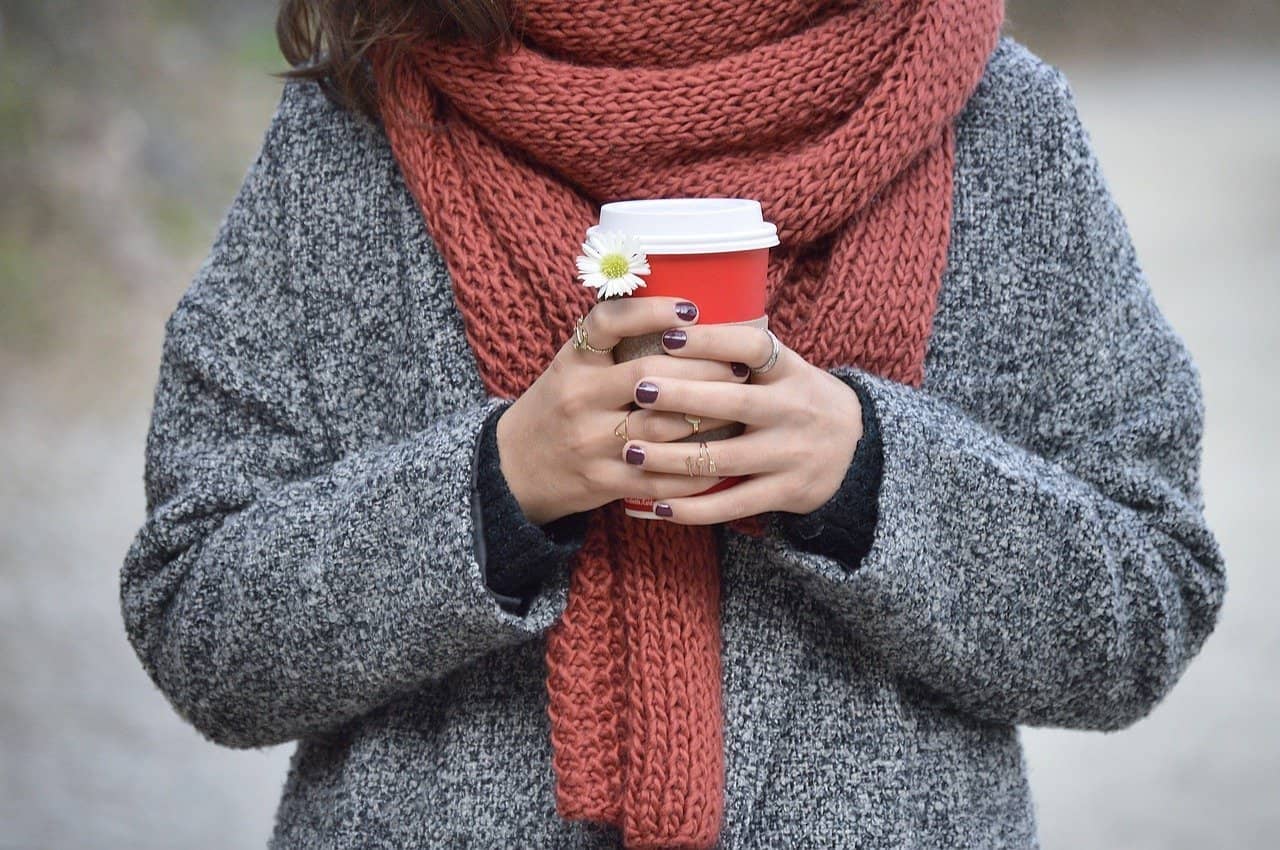 Visiting Colorado in November – What To Pack
First, remember that even though it's autumn, the days can still be warm in Colorado. However, the nights can get cold, so it's important to pack both light and heavy clothing.
A light jacket or sweater will be sufficient for most days, but you'll want to bring a heavier coat or parka for evening outings, cold fronts, or hikes in the mountains.
Comfortable shoes are also essential – you'll likely do a lot of walking, whether sightseeing or hiking in the beautiful Rocky Mountains.
Another thing to consider is the activities you'll want to do while on vacation. If you're planning on doing any hiking, make sure to pack appropriate footwear and clothing.
If you're hoping to hit the slopes at one of Colorado's many ski resorts, be sure to bring all the necessary gear (skis, boots, poles, etc.). Of course, no matter what activities you have planned, don't forget the essentials like sunscreen and insect repellent!
By following these simple packing tips, you can be sure to have a great time on your November vacation in Colorado – no matter what Mother Nature throws your way!
Layers, Layers Layers
While Colorado weather can be warm and sunny, it can also be cold and windy. Plus, the temperature can vary greatly from day to night in Colorado in November, so it's important to pack clothing that you can layer. A light jacket or sweater is a good option to have on hand for cooler evenings.
Be prepared for any weather condition with layers of clothing. Base layers are lightweight shirts and pants that add a warm layer to keep you toasty without a ton of added bulk. The materials wick sweat away and dry quickly, making them ideal for outdoor activities in the cold. 
Bring Plenty of Protection From The Sun
Even if the weather is cloudy, Colorado sunshine can be brutal. People work to prevent sunburns on beach trips, but it's even more vital when visiting Colorado. At higher elevations, the sun's rays have less atmosphere to travel through, making it easier to get sunburned.
Research indicates that for every 1,000 feet of elevation gain, the sun's UV rays intensify by 8-10 percent because of the thinning atmosphere. That means at the highest elevations of the Colorado Rockies, UV radiation can be more than twice as intense as it would be at sea level.
That's why it's so important to protect your eyes and skin with sunglasses and a hat, and frequently apply sunscreen when spending time outdoors.
Even though the sun may not feel as strong in November, the UV rays can still be harmful. Make sure to pack SPF 30 or higher sunscreen and apply it regularly throughout your trip.
Pack a Jacket and A Scarf
Even if it's not cold during your trip, Colorado can get quite windy. A jacket that protects from the wind will keep you from feeling miserable during your trip. A scarf can also come in handy, keeping your neck and ears warm.
Bring Warm, Cozy Lounging Clothes
After a long day of exploring and adventuring, you're going to want to be comfortable when you get back to your lodgings, Make sure to bring comfy, warm clothes for relaxing with a cup of hot cocoa or tea before turning in for the night.
Pack Your Hiking Gear
Colorado is home to some of the most beautiful hiking trails in the United States. If you plan on doing any hiking while you're in Colorado, make sure you have the proper gear. This includes comfortable shoes or boots, as well as any necessary equipment like a map and compass.
Making sure you're prepared with comfortable hiking boots is the perfect way to experience all that the state has to offer and keep yourself from having uncomfortable, frozen toes or slipping around in sneakers and risking a busted ankle.
Bring Your Camera
Colorado is known for its stunning scenery, and you don't want to miss a moment of it. Bring your camera to capture all of the amazing moments that you experience in Colorado.
Bring Warm-Weather Clothes
While November in Colorado is typically at least somewhat chilly, there's always a chance of it being sunny and 70s. We actually keep a couple spare t-shirts in our emergency kit in case we're out and it's warmer than we anticipated.
While you want to prepare for cold, you don't want to sweat if you happen to visit during a heat wave.  You can always carry a lightweight jacket and pants, and layer if necessary. 
Bring a Bathing Suit
Colorado is home to as many as 93 developed and undeveloped hot springs. That's a lot! If you're in need of some serious relaxing, spend some time at one of the luxurious hot springs that offer day passes. Plus, many hotels and AirBNB options have hot tubs, so come prepared with a bathing suit!
If you're heading to Colorado in November, congratulations! You're in for a treat. The state is absolutely beautiful this time of year, and there's plenty to do. But before you go, make sure you pack appropriately. To summarize, here are tips on what to pack for November in Colorado.
First and foremost, you'll need to dress in layers. The weather can be unpredictable in November, so it's always best to be prepared. A light jacket or sweater is a must, as well as a scarf and gloves. You'll also want to pack comfortable shoes, since you'll likely be doing a lot of walking.
In terms of activities, there's no shortage of options in Colorado. If you love the outdoors, you can go hiking or skiing. Or if you prefer something more low-key, there are plenty of great museums and restaurants to check out. No matter what your interests are, you're sure to find something to do in Colorado in November.
So what are you waiting for? Start packing your bags and get ready for an amazing trip!