Packing For Puerto Rico: Packing Checklist for Your Puerto Rico Getaway
There are some affiliate links below, but they are all products I highly recommend. For more info, view my disclosure here.
Puerto Rico's stunning beaches, lush rainforests, and vibrant culture make it an incredible Caribbean destination. With warm tropical weather year-round, packing for Puerto Rico is fairly straightforward, but there are still some helpful things to keep in mind when filling your suitcase for your Peurto Rican getaway!
I lived in Puerto Rico for 3 years and one of the most common questions I was asked (besides where to eat!) was what should I pack?! Use this guide to help prepare for your Puerto Rican vacation!
Essential Clothing and Accessories When Packing For Puerto Rico
When it comes to clothing, be sure to bring lightweight and breathable outfits as the weather can get quite hot and humid. I have my first trip back to PR in a few days, and since we left I've lived in Alaska and now in the mountains of Colorado. I'm pretty sure I'm going to melt in the heat & humidity! Lightweight clothes that wick away moisture are a must-have.
Pack a variety of swimwear, as Puerto Rico offers stunning beaches and crystal-clear waters.
Don't forget to bring comfortable walking shoes for exploring the vibrant streets and historic sites. You may want to skip the heels if you're staying in Old San Juan, as the cobblestone streets can be tricky!
Sunscreen, a hat, and sunglasses are essential to protect yourself from the intense Caribbean sun.
A waterproof phone case and a portable charger will come in handy for capturing beautiful moments and staying connected. I take so many more photos on vacation, so I make sure to keep my power bank close.
A small backpack or tote bag is useful for carrying your belongings while on the go.
When packing clothing, opt for versatile pieces that can be mixed and matched for day or night. Stick to light fabrics that will keep you cool and comfortable. Only bring essentials – laundry services are readily available if you need to wash clothes.
Sun Protection and Hydration
Remember to bring plenty of sunscreen and water to stay hydrated during your time on the island. Puerto Rico's tropical climate means that the sun can be intense, so it's important to protect your skin.
Pack a high SPF sunscreen to shield yourself from harmful UV rays. Additionally, don't forget to bring a wide-brimmed hat, sunglasses, and lightweight, long-sleeved clothing to further protect your skin from the sun's rays.
It's also crucial to stay hydrated in the heat. Fill a reusable water bottle and carry it with you everywhere you go. You can easily refill it at restaurants on the island or in your hotel/rental home. Remember, staying hydrated is essential for your overall well-being and to avoid heat exhaustion or dehydration while enjoying all that Puerto Rico has to offer.
Outdoor Adventure Gear
Puerto Rico offers a wide range of activities for nature lovers and thrill-seekers alike. Whether you're planning to hike through the lush rainforests, go zip-lining in the mountains, or snorkel in the crystal-clear waters, having the right gear is essential.
First and foremost, don't forget to pack a sturdy pair of hiking boots or comfortable sneakers. The terrain in Puerto Rico can be rugged, so it's important to have footwear that can withstand the trails, cobblestones, and rough sidewalks.
If you're planning on spending time in the water, make sure to bring a snorkel and mask to explore the colorful marine life. Don't forget your swimsuit, quick-drying towel, and your reusable water bottle to stay hydrated throughout the day.
Don't leave for the day without grabbing your hat, sunglasses, and sunscreen to protect yourself from the sun's rays!
Miscellaneous Items
Don't overlook the small but essential items that can enhance your overall experience on the beach. While beach essentials mentioned above like sunscreen, towels, and sunglasses are crucial, there are a few miscellaneous items that can make your Puerto Rico vacation even more enjoyable.
First, don't forget a portable phone charger to keep your devices powered up for capturing stunning beach views or staying connected with loved ones. A dry bag is also handy to keep your valuables safe and dry while you're in the water.
Bug spray is VITAL when visiting Puerto Rico! Dengue is a disease that's very common on the island, and is transmitted by infected mosquitoes. I had dengue fever in 2014 after living on the island for a year.
Trust me, dengue is miserable! I was so weak I couldn't even manage to pick up our newly-rescued street puppy Roxy, and she was only 4 pounds at the time. And unfortunately there's no treatment for it, just managing the symptoms and riding it out. Make sure you apply bug spray every time you're going outdoors to prevent catching dengue.
Get Your FREE Travel Diary!
Signup & get a free Travel Diary, along with helpful travel tips and tricks!
Clothing Essentials
T-shirts, tank tops, and short sleeve shirts in lightweight fabrics like linen or cotton
Swimwear – bring a few different options so you always have a dry suit ready to go
Rash guards or swim shirts provide sun protection while snorkeling or swimming
Cover-ups and sarongs to wear over swimsuits around town
Lightweight sweaters or jackets – the air conditioning can get chilly in restaurants and malls
A rain jacket or poncho – passing tropical showers are common
Sandals – bring a pair you can wear around town or to the beach
Water sandals or closed-toe shoes for hiking through forests or waterfalls
A sun hat and sunglasses to protect against the strong tropical sun
Toiletries & Medications
Pack toiletries wisely to avoid liquid restrictions when flying. Some key toiletries to pack include:
Sunscreen with SPF 30 or higher – reapply often to protect skin
After-sun moisturizer or aloe vera gel to soothe sun-kissed skin
Insect repellent – especially for rainforest excursions where mosquitoes may be common
Any prescription or over-the-counter medications you need, kept in your carry-on bag
Trial or travel sizes of shampoo, conditioner, toothpaste, and other basics
Biodegradable sunscreen to protect delicate ocean reefs when snorkeling
Beach Gear
You'll want supplies for full beach days, including:
Beach towel – pack one for the pool/hotel and one for the beach
Small beach umbrella provides shade on sunny days
Lightweight portable beach chairs so you always have a seat
Waterproof phone pouch to protect electronics from water and sand
Reusable water bottles to stay hydrated in the tropical heat
Snacks like fresh fruit, granola bars, trail mix for energy
Books, magazines, card games, etc. for leisure time
A small cooler bag and ice packs can keep drinks and snacks chilled
An inflatable pool float can make time in the water even more fun
Documents & Essentials
Don't forget these important items:
Vaccine cards and other medical records
Debit/credit cards – notify your bank of your travel dates
Backup cash in smaller denominations
Cell phone and charger with adapter if needed
Camera, charger, extra batteries
Power bank/portable charger for phones and devices
Travel pillow, earplugs, eye mask for naps during travel
Travel insurance documents
Miscellaneous Items
Some final items that can enhance your Puerto Rican vacation:
Motion sickness medication like Dramamine if prone to nausea on boat rides
Lightweight sweater for indoors with strong AC
Refillable water bottle
Dry bag or waterproof pouch to protect valuables during adventures
Laundry detergent pods
Small first aid kit with bandages, antiseptic cream, medicine
Lightweight backpack or crossbody bag for daily excursions
Packing Tips
Use packing cubes to organize clothing and maximize space
Place liquid toiletries in checked bags to avoid carry-on restrictions
Wear bulky shoes and lightweight sweater during travel to free up luggage room
Leave valuables and irreplaceable jewelry at home
Check luggage weight and dimensions to avoid extra airline fees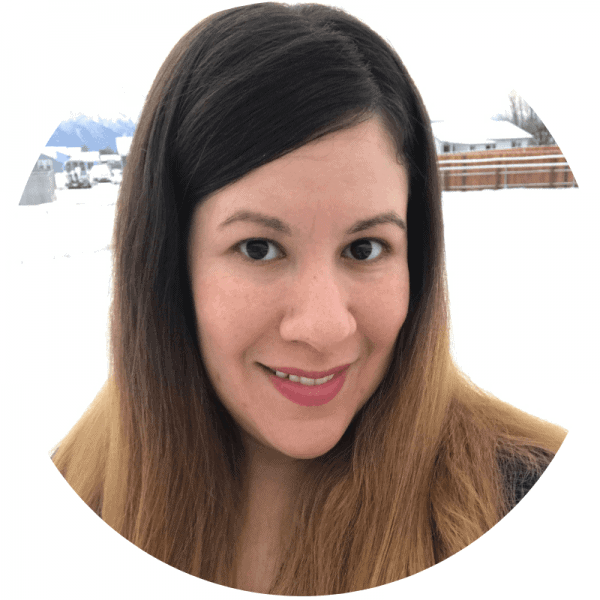 Hi, I'm Natasha!
I'm a lover of yoga, essential oils, and traveling. I've lived in Florida, Puerto Rico, Alaska, and now I live in the mountains of Colorado with my husband Dan and our two pups, Roxy & Rico.