Must See Places in Colorado – A Bucket List
There are some affiliate links below, but they are all products I highly recommend. For more info, view my disclosure here.
There are a few states I feel everyone should visit at least once in their lifetime. Our current hometown in Alaska is definitely one of them. We recently spent a week in Colorado and it's definitely on that list now as well!
Colorado is centrally located in the United States and is a major hub for many airlines. That makes traveling to Colorado fairly quick and easy.
There are so many things to do and see in Colorado, it can be a bit overwhelming to sort through them all. Here's a list of a few of the best things to do in Colorado!
Visit Garden of the Gods
The staggering red rock formations that make up Garden of the Gods is a must-see on any trip to Colorado!
Named as a place fit for the gods to assemble, it is truly magnificent! My favorite formation is the kissing camels. SO CUTE.
Garden of the Gods Visitor & Nature Center provides a great deal of the history and formation of Garden of the Gods.
There's even a show in the theater every 20 minutes providing an in-depth look at the National Natural Landmark.
Climb Castle Rock Butte
If you're near Denver and want to stretch your legs and explore, take a quick hike up Castle Rock, Colorado!
Castle Rock is a castle-shaped butte from which the town of Castle Rock gets the name. The 1.4-mile round trip trek offers fantastic views of the city and the Rocky Mountains. See all the details of the hike here.
Relax in Westcliffe, Colorado
If you're planning a trip to Colorado, you gotta add Westcliffe to your list. Keeping up a steady pace on vacation is great, but sometimes you just need a bit of downtime. Westcliffe is perfect for that!
A sleepy little town surrounded by mountains, Westcliffe and neighboring city Silver Cliff form a Dark Sky community.
The entire town bands together to reduce light pollution, making it one of the most ideal places to relax and stargaze.
Mission: Wolf Rescue and Sanctuary
Mission: Wolf is another absolute must if you're an animal lover and are staying near Westcliffe.
There are over 20 wolves and wolf dogs they care for, and they do amazing work at giving these rescued pups a healthy, fulfilling life.
The sustainable village is staffed entirely by volunteers and they welcome visitors to come and learn more about the wolves.
The wolves are most active on bi-weekly feeding days, currently on Wednesday and Saturday. You may even get the opportunity to greet the wolves!
The sanctuary doesn't guarantee any interactions with any of the wolves, as they let them decide how much they would like to interact. Maybe you'll be lucky and be greeted with a wolf kiss or two!
Learn all about Westcliffe, Mission: Wolf, and other reasons why you should visit Westcliffe here.
Look for All Kinds of Wildlife
Living in Alaska, you'd think we'd be used to seeing wildlife. We honestly have never seen as much wildlife as we did in Colorado!
From antelope in grassy plains to deer wandering outside our window, wildlife abounds.
Bring a good pair of binoculars and you may even be able to see mountain goats and sheep!
Explore Cañon City, Colorado
To get a true feel for a town, there's no better place to visit than a local market and craft fair. Cañon City has one of the best ones in the area.
It has a rustic, chill vibe which is most evident while wandering around their weekly farmer's market in the summer.
From adorable crafts to delicious food trucks, this market truly has something to offer everyone. Plus, everyone we talked to was so friendly!
Pro tip: Plan to have lunch at World's End Brewing Company. If you're a fan of fruity ales like I am, try the Fairy Dust fruit beer! It's so light and refreshing.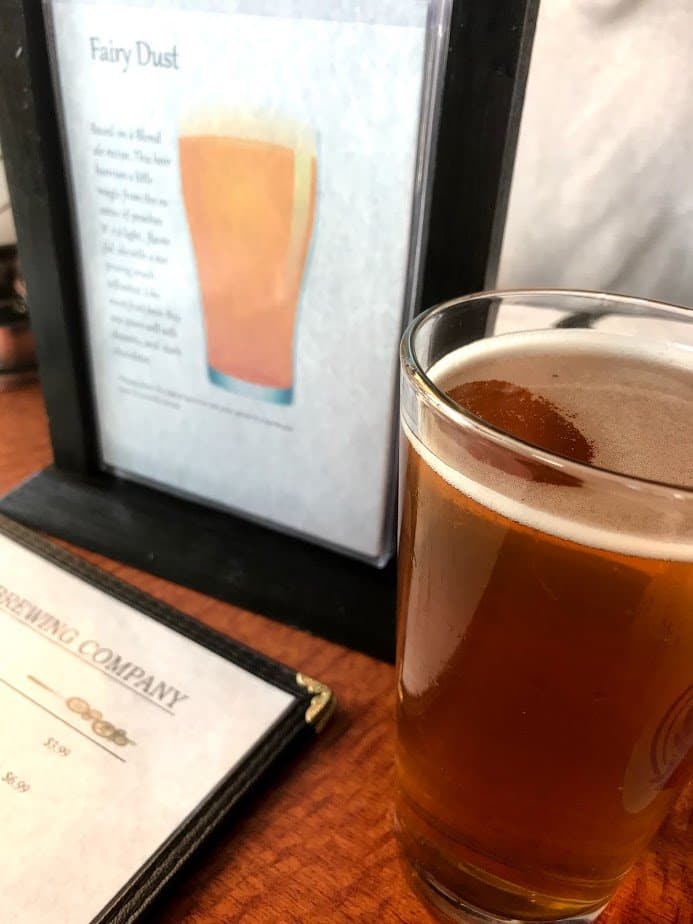 Walk Across The Royal Gorge Bridge
After visiting Cañon City, Royal Gorge is a perfect follow-up since they're so close. Royal Gorge is quite gorgeous <<see what I did there?!
Trek across the gorge on the bridge located 956 feet above the wild Arkansas River.
There's also a gondola that travels across the gorge, along with an intense Skycoaster ride and Zipline.
Plan to have a few hours available to spend here as there's a lot to explore. There are so many fun things to do in Colorado, and this is definitely at the top!
Pro tip: for an easier trip, start with the gondola then walk down to the bridge. Otherwise, you'll be hiking up to the gondola platform, which can be a bit strenuous, especially if you haven't adapted to the altitude yet!
Make the Skyline Drive Trip
For an awe-inspiring views on your way back to Cañon City from Royal Gorge, take a drive up Skyline Drive. Be aware, though, it's not for the faint of heart.
Skyline Drive is a relatively short adventure that gives scenic views of Cañon City and surrounding areas. It was built by inmates back in 1905! It's a 3-mile road with only one lane. Once you start, you're committed to finishing the drive!
The road climbs up 800 feet and provides breathtaking vistas. Keep an eye out on top for actual dinosaur footprints! We missed them our first trip so it's at the top of our list for our next visit.
Go Rock Hunting
While driving back to Cañon City from Royal Gorge, we were amazed to notice the road was kind of…pink and sparkly!
That's due to mica rocks being ground up for the road! I was obsessed with it, so we started hunting around for shiny rocks.
If you love seeing all different kinds of rocks, make sure you stop in The Gold Mine Rock Shop in Cañon City. We were in awe over how many different varieties of rocks they had from all over the world.
We stopped with the intention of checking it out quickly just to send my mom a few pictures since she collects rocks. When we walked back to the car, we realized we spent almost 2 hours admiring rocks!
There's also a fantastic gift shop inside so you can pick up a few treasures for friends & family back home.
Explore Bishop Castle
For a true testament to hard work, you must visit Bishop Castle in Rye, Colorado. The castle was built entirely by Jim Bishop and is absolutely breathtaking! 
I can't even imagine the amount of backbreaking labor he put into building the castle. It's the definition of having a dream and sticking with it no matter what.There's even a ballroom and a fire-breathing dragon at the castle.
There are so many magical things to see in Colorado, this list barely scratches the surface of it! It'll give you a great start to exploring Colorado, though.
Have a favorite place you like to visit in Colorado? Share below and pin this for later!