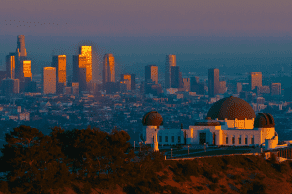 From breezy palm trees to the classic Hollywood sign, Los Angeles is THE place to see and be seen. When my cousin/co-writer Brianna Jade started working in LA for the summer, I was super stoked to visit and cross it off my bucket list! While I'm generally up...
read more
Learn
Our Featured Articles
The Best Activities Near Palmer, Alaska
Palmer, Alaska is a beautiful small town located about an hour north of Anchorage.
With glaciers to hike and reindeer to pet, you're sure to find plenty of things to do.
Read on for some the best activities near Palmer, Alaska!
Save Money On Cruise Vacations
Cruises are one of our absolute favorite getaways. We love the atmosphere, being at sea with fresh ocean air, while still getting to explore new locations.
It's certainly not easy to afford to cruise as much as we want, however. Read on for how to save money on cruise vacations.