4 Amazing Travel Podcasts
There are some affiliate links below, but they are all products I highly recommend. For more info, view my disclosure here.
Travel podcasts are incredibly popular and there is an array to choose from. With that being said, how do you choose?
As a host of a Top 100 podcast, it's fair to say that I know an amazing podcast when I hear it. In my opinion, what separates the good podcasts from the amazing ones is usually the host, content that resonates (and is digestible), and consistency.
Not only have I interviewed hundreds of guests, but I've also listened to hundreds of podcasts in various categories. One of my favorite topics, of course, is traveling.
Whether you're looking for travel destinations, tips from experts, or even just want to subscribe to a new podcast, I'm sharing my 4 Amazing Travel Podcast recommendations for you to add to your queue:
Travel Podcast #1: The Thought Card
Imagine traveling to over 27 countries and 4 continents, while paying off student loans and saving money.
That's exactly what the host of The Thought Card podcast did!
Danielle Desir is an author and the founder of The Thought Card, an affordable travel finance blog and podcast about affording travel, paying off debt, and building wealth.
One of my favorite things about The Thought Card podcast is that it provides actionable tips on how to be a thrifty traveler while sharing nomadic stories from other adventurers.
New episodes are released every other Thursday.
Travel Podcast #2: Digital Nomad Stories
Digital nomads are typically aligned on one thing: the desire to design their life according to their unique lifestyle. While that may seem all rainbows and sunshine, the digital nomad lifestyle doesn't come without some trials and tribulations.
Host, Anne Claessen of the Digital Nomad Stories podcast chats with digital nomads from all over the globe and shares worldly stories as they work remotely and travel globally.
If you're looking for relatable stories with a dose of inspiration, check out the Digital Nomad Stories podcast!
This podcast releases episodes in seasons.
Travel Podcasts #3: The Travel Diaries
The Travel Diaries is a fun and light interview-style podcast series hosted by journalist Holly Rubenstein. The diverse range of guests is what really attracted me to this podcast to start with. Famous guests include Dr. Jane Goodall, Lonely Planet founder Tony Wheeler, AirBnB co-founder Brian Chesky, and many more!
Some guests recount what it was in childhood that ignited the travel bug, while others talk about a specific destination and all there is to explore and do.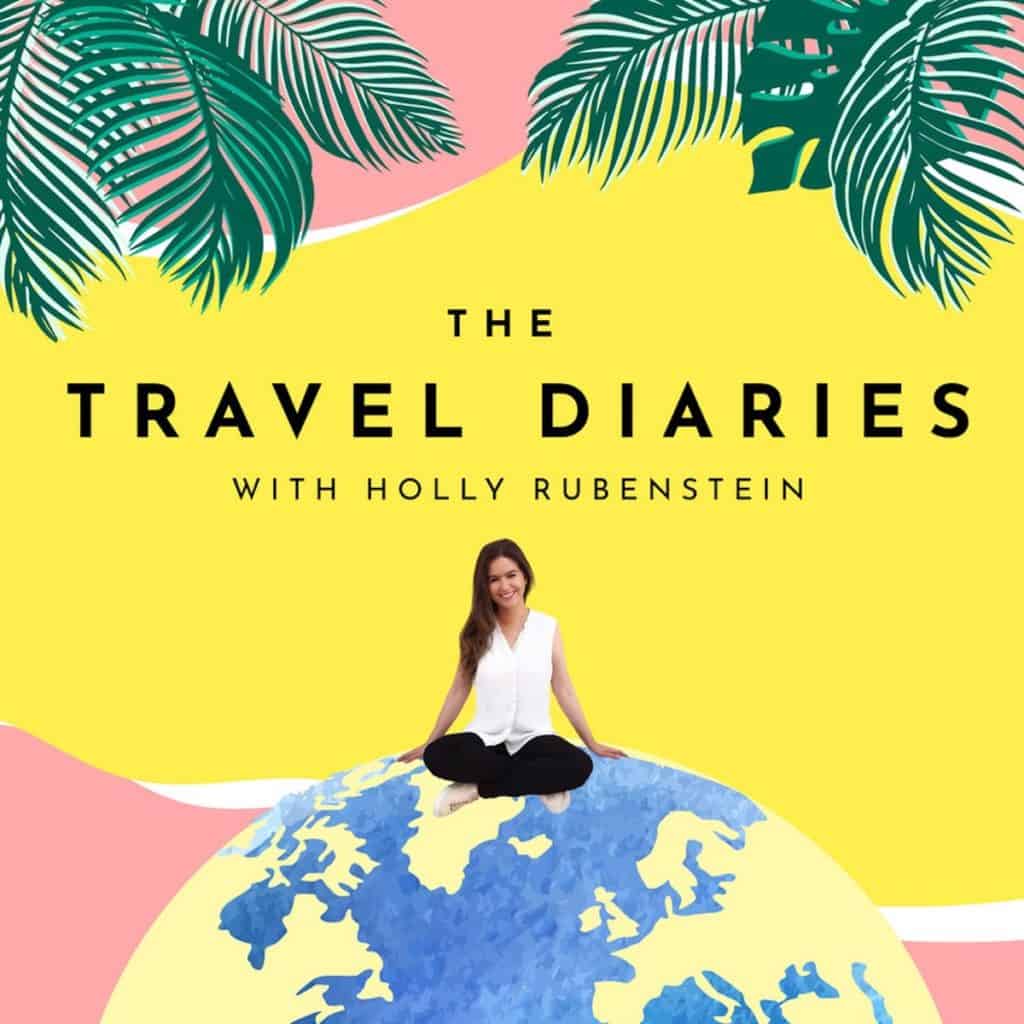 This podcast releases a new episode each Tuesday.
Travel Podcast #4: Zero to Travel
The Zero to Travel podcast is an interview-style podcast that highlights stories and tips from other world travelers. I love a host with a dynamic personality and that's exactly how I'd describe travel junkie, Jason Moore. Jason's mission within the podcast is to help "you travel the world on your terms no matter what your situation or experience."
Jason speaks with ex-pats, digital nomads, award-winning travel writings, and more! If you're seeking a podcast with an array of voices and travel backgrounds while also open to tips, the Zero to Travel podcast is it!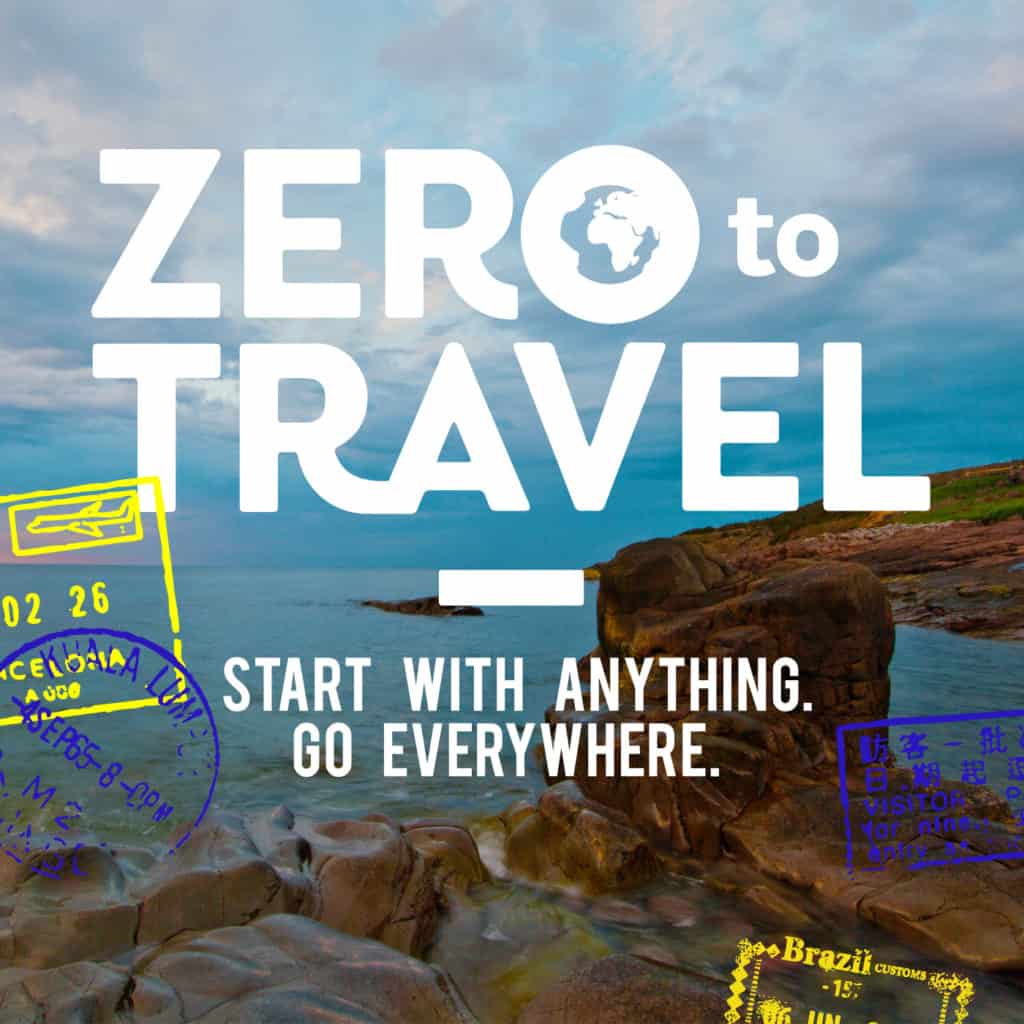 This podcast releases new episodes each Tuesday.
If you're new to podcasts and aren't sure how to listen to them, it's quite simple. If you have an iPhone, Apple Podcasts is the easiest route to go. My preferred listening app is Spotify, but you can also use PodBean, iHeart Radio, Amazon Music, Stitcher and more!
Simply search the podcast name or explore the categories and choose one that calls to you.
Do you have a favorite travel podcast? Share it with us! Need travel tips? We got you, boo!
Hi, I'm Lauren!
I'm a mama, a collector of crystals, a beach fanatic, and an adventure seeker! After a decade of living in Florida, my family now calls the Shenandoah Valley of Virginia 'home'.