The Ultimate Alaska Bucket List: 10 Amazing Adventures To Take
There are some affiliate links below, but they are all products I highly recommend. For more info, view my disclosure here.
Welcome to the ultimate guide to making the most of your summer in Alaska! Whether you're a first-time visitor or an experienced Alaskan traveler, this list has something for you.
When we first moved to Alaska, we were overwhelmed with the amazing scenery and the vast amounts of things to do and see. The good news is we did as much as possible to make it easier for you to decide what must go on your Alaska Bucket List!
If you're looking to explore the breathtaking scenery and scenic towns or take on some breathtaking adventures, this list has everything you need to get the most out of your time in Alaska.
As the largest state in the United States, Alaska features an incredible array of landscapes and activities.
Home to hundreds of towering mountains, glaciers that go on forever, rugged coastlines, quaint cities, and tons of wildlife-viewing opportunities, you might end up feeling a bit overwhelmed when trying to craft a bucket list for a vacation in the Frontier State.
Here are a few places and activities that you can't miss out on during your trip. Below you'll find out the perfect Alaska bucket list!
The Ultimate Alaska Bucket List
Anchorage
Home to almost 300,000 residents, Anchorage is the most populated city in Alaska and a place that perfectly combines big-city amenities with wilderness.
Here, you'll find a great dining scene, amazing lodging options, and a wide array of cultural activities and museums. Aside from that, the city is a great hub for outdoor experiences, including hiking, glacier viewing, and visiting Chugach State Park and Kincaid Park, where you can catch sight of moose, black bears, eagles, lynx, and other animals while hiking and biking. During the winter months, Anchorage also becomes a hot spot for skiing enthusiasts!
While in town, don't miss the Anchorage Museum, the Alaska Native Heritage Center, the Alaska Aviation Heritage Museum, and the Alaska Zoo.
Visit Hatcher Pass and Learn about Alaskan Mining History
Mining is an important part of Alaskan history as the rushes for copper, gold, and other minerals were the reason many people moved from the continental US to the Frontier State.
Hatcher Pass offers a great opportunity to learn more about Alaska and mining. Here, you can tour the Independence Mine State Historic Park to see mining installations and equipment, as well as learn about the mining activity in the area. There is also a 22-mile ride, where you can see old mining buildings perched on the mountain face.
Enjoy the Sweet Town of Palmer
Palmer is a small farming town about 45 minutes north of Anchorage that was our home for 4 years. With a quant, walkable downtown area and delish restaurants (definitely check out Noisy Goose Cafe!) it's a must-visit place. Take time to visit the reindeer farm while you're there!
Here's a rundown of why you should visit Palmer!
Kenai Fjords National Park
Located in the Kenai Peninsula, Kenai Fjords is a place where you'll get to experience the grand magnitude of Alaska's wild beauty, all without having to stray too far from the city considering it's only 126 miles south of Anchorage, which is about 2.5 hours away.
Here, you'll be able to see tidewater glaciers up close, go whale watching, and have pretty close encounters with otters, puffins, and sea lions.
Although Kenai Fjords can be accessed by land, most of it consists of ice and water, so your best bet to see its full scope is to hop on a boat or kayak to get close to the glaciers. Better yet, you can hike the Exit Glacier Trail, a 2.2-mile hike that will take you from the forest up to the Glacier Overlook for jaw-dropping vistas. For the more adventurous, the Harding Ice Field Trail is a more strenuous 8.2-mile long trail that will allow you to get an overview of the massive ice field that feeds over 40 glaciers in the area.
Kayak on the Kenai Fjords
The Kenai Fjords are one of the most scenically stunning parts of Alaska, and kayaking is the perfect way to see them. With crystal-clear water and rugged cliffsides, kayaking is a unique and unforgettable experience.
Take a Flightseeing Tour
There is no better way to fully appreciate the majestic beauty of the Alaskan wilderness than by taking a flightseeing tour on a floatplane.
You can hire a flightseeing tour from almost any city, but one of the most sought-after flights are those that take visitors to see Denali, North America's highest mountain. Seeing it from the air is almost unbelievable and the same goes for the Harding Ice Field in Kenai Fjords National Park and the Juneau Ice Field, both of which feature views of dropping ice feeding glaciers!
Juneau
Juneau is the capital of Alaska and one of the most popular ports of entry into the state. This is the only capital city in the US that can only be reached by ship or plane as there is no road leading to it!
Juneau lies right between Gastineau Channel, Mount Roberts, and Mount Juneau, making it an extremely picturesque city with 1900s buildings, narrow streets, and gorgeous mountain backdrops.
Some of the most popular attractions in town are Marine Hall and the Mendenhall Glacier.
Other must-see spots include the bustling waterfront, the State Capitol Building, Saint Nicholas Russian Orthodox Church, and historic South Franklin Street, which brims with old buildings that have been turned into restaurants, bars, and shops.
Head To The Top of Mount Roberts
One of the most iconic mountains in all of Alaska, Mount Roberts is a hike you don't want to miss. With panoramic views of the surrounding area, this hike is sure to be an unforgettable experience. The hike is 7.6 miles out-and-back that's rated as a challenging trail. There's also the Gold Belt Tram that can take you up to the top!
Denali National Park
Denali National Park is one of the best locations to appreciate Alaska in all its natural splendor. We were lucky enough to win a chance to drive to the end of the road in Denali and it was incredible!
Featuring a full range of outdoor activities like hiking, fishing, rafting, and biking, it also offers splendid views of the Alaska Range, with North America's highest peak, Denali, dominating the scene. You can get to the park by car or by railroad, which has routes from Anchorage and Fairbanks.
Keep your eyes open for wildlife. If you're lucky, you might spot some of the famous Big Five mammals in Denali National Park: Moose, Grizzly Bears, Caribou, Wolves, and Dall Sheep.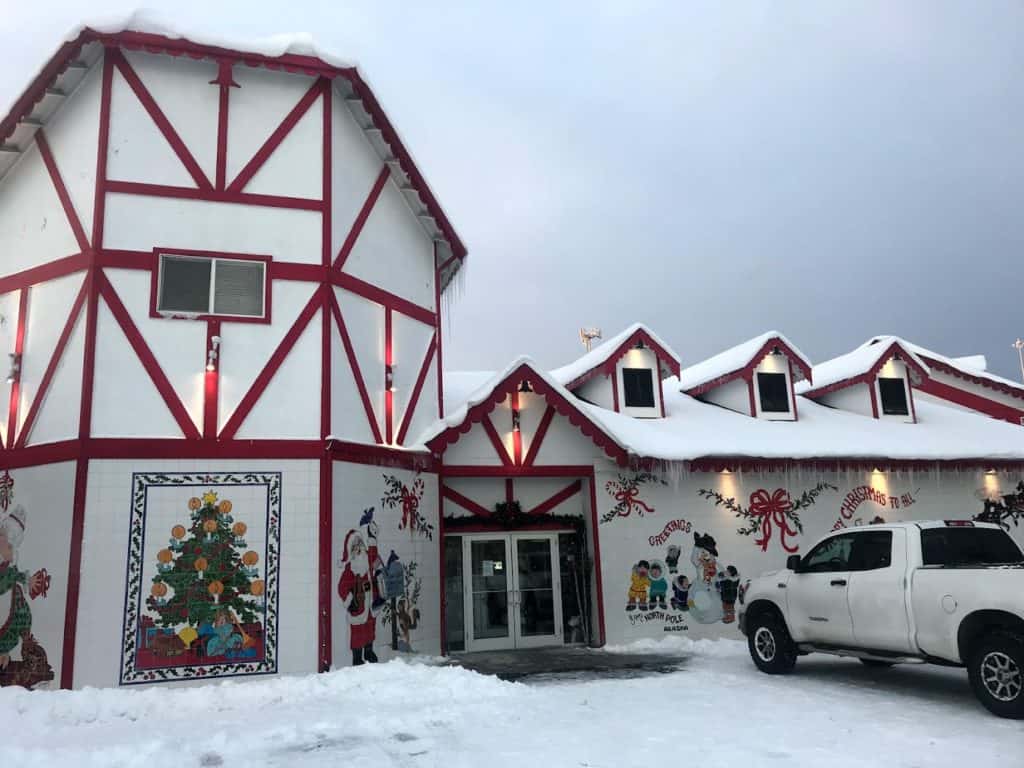 Fairbanks
Lying less than 200 miles from the Arctic Circle, Fairbanks is one of the most popular destinations in Alaska due to its perfect mix of cultural attractions and natural wonders. This is the city where you're very likely to see the Northern Lights in the winter, so many people flock to the area with that in mind.
There are plenty of other reasons to visit the city, however, because it offers lots of attractions for all types of travelers. Take a peek at the Fountainhead Auto Museum, which displays more than 80 antique cars. Don't be fooled by the name, though, as the museum also features a vintage clothing collection with flapper dresses and elegant attire from the early 1900s as well as a wildlife refuge and a waterfowl sanctuary.
Other attractions in Fairbanks include the Museum of the North, the Aurora Ice Museum, Hoodoo Brewing Co., and the Chena River State Recreation Area. Don't forget to stop by the North Pole while you're there!
This is just a taste of the incredible adventures and sights that await you in Alaska this summer. With this ultimate guide at your fingertips, you'll have no trouble getting the most out of your time in the 49th State.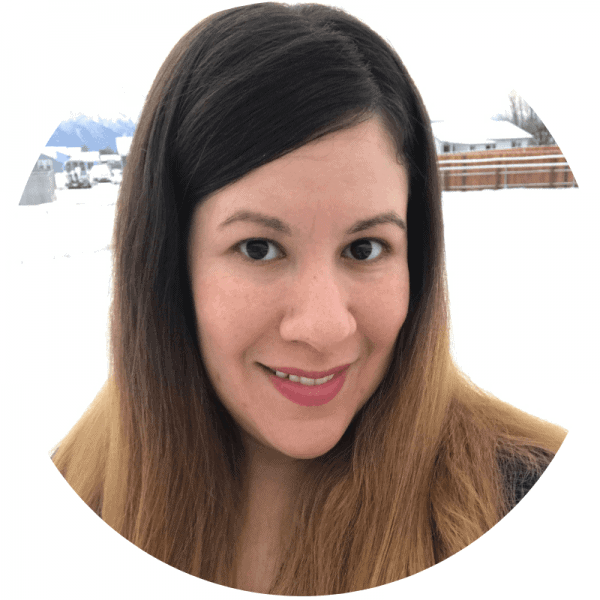 Hi, I'm Natasha!
I'm a lover of yoga, essential oils, and traveling. I've lived in Florida, Puerto Rico, Alaska, and now I live in the mountains of Colorado with my husband Dan and our two pups, Roxy & Rico.