How to Save Money on a Cruise Getaway
There are some affiliate links below, but they are all products I highly recommend. For more info, view my disclosure here.
Cruises are one of our absolute favorite getaways. We love the atmosphere, being at sea with fresh ocean air, while still getting to explore new locations.
In fact, we love it so much that we even got married onboard the Carnival Dream a few years ago! We had an incredible cruise vacation with our family.
It's certainly not easy to afford to cruise as much as we want, however. Read on for how to save money on cruise vacations both before and onboard your getaway.
Cruise Out of Florida
Since there are so many cruises that leave from the Sunshine State, you can often find discount cruises from Florida!
Off-season times such as mid-January tend to have the cheapest rates. Sign up for your preferred cruise line's email list to keep an eye out for the best promotions and cruise discounts!
Determine How You're Going To Book Your Cruise
If you're comfortable with booking your own travel, and are confident your dates won't change, booking through a 3rd party such as Priceline can be a great way to save!
We recently completed an Alaskan cruise where I booked through Priceline. Not only was I able to benefit from the amazing promotion Princess Cruises was offering for a free beverage package, I also received $250 onboard credit for spending! You can even find cruise deals under $500 if you keep your dates flexible.
One of the downsides of booking with 3rd party booking engines is the lack of assistance if you have to make any changes to your reservation. This can add up to money spent for changes the cruise line may be more willing to work with you on.
If you're new to cruising and unfamiliar with cruising policies, I definitely recommend booking through the cruise line. That way, you can contact them directly for questions.
Book an Interior Room To Save Big
A great way to save money is by booking an interior room. Some may find it a little cave-like, but just think of the amazing naps you can take in the pitch-black room! Plus, most people end up not spending much time in the room.
Selecting a room on the inside lower decks is also a beneficial way to minimize seasickness. Bringing seasickness remedies can save you from making a costly trip to the medical center on board.
Luckily, I don't get seasick, but my parents do. Dramamine is a huge help for them! These sea bands also look promising.
If you're feeling a little claustrophobic, many ships have a TV channel with a camera from the bow of the ship. This allows you to keep an eye on the sea, then head out to one of the public decks for some fresh ocean air.
There's a lot to consider when booking a cruise. Picking your ship, choosing what ports to visit, and so much more! Check out how-to guide on booking your cruise vacation!
Book Your Cruise Using Rakuten, Formerly Ebates
Rakuten, formerly known as Ebates, is an awesome way to save money on many kinds of online purchases, including cruise vacations!
Rakuten works by partnering with various merchants to give you cash back when making purchases using your Rakuten link.
The amount of cash back varies throughout the year and among different merchants.
When we booked our Alaskan cruise, we went through Priceline using Rakuten, which was offering a whopping 12% cash back on cruise vacations. It saved us over $300!
We did have a little trouble receiving our money after the cruise, but in the end, customer service delivered. Click here to see the specifics on how it works and how to make sure you actually get your money after traveling!
Sign up for Rakuten using this link and you'll get $10 cash back after your first qualifying purchase!
Prepay Gratuities To Stay On Budget
Many first-time cruisers don't realize that tips are typically added to your sailing account during the voyage. The crew works amazingly hard and fully deserves the tips, and they're distributed among the housekeeping and food staff.
One way to handle this is to prepay them before you set sail. While it won't save actual cash, it'll help you budget and keep you from having a large bill at the end of the cruise.
Determine If The Drink Package Is Worth It To You
There's no getting around the fact that drinks can be expensive and add up quick! One tip is to check your daily spending regularly to make sure you're staying within your budget.
Many cruise lines offer drink packages for purchase. They can be pricey, but if you do the math, it may very well help you save money on cruise drinks.
Take a look at your specific cruiseline's beverage packages to see the cost of their plan, what type of drinks are included, and what the drink limit is.
When we booked our Alaskan cruise with Princess Cruises, the promotion included a free drink package. We like to kick off the cruise with a fruity drink, but normally aren't big drinkers.
This taste of having the beverage package was fantastic, though! It included all our alcoholic drinks, plus premium coffees and teas from the café onboard.
It was so nice to not have to mentally add up how much we would be spending. If we got a drink and didn't like it, we didn't regret spending money on it.
Plus, I was able to get Kahlúa added to my coffees for free. Nothing better than watching icebergs float by with a warm, yummy coffee. I would definitely consider getting it again for the convenience factor alone!
Bring a Bottle of Wine With You
If you enjoy toasting your bon voyage with a glass of bubbly, many cruise lines let you bring a bottle of wine or champagne onboard at no charge.
Carnival and Princess both allow one 750ml bottle per adult, while Royal Caribbean permits you to bring two 750ml bottles per stateroom. Check with the cruise line you're sailing with to confirm.
Just…don't get to crazy like Kermit above, k?
Do Laundry While Sailing
Airline baggage fees are constantly rising, so if you're flying to your cruise port, a great way to save is to pack light and use the laundry options available. No one will even notice if you wear the same pants a few times!
Pro tip: bring a few laundry pods and dryer sheets, plus some quarters just in case.
Sign Up For AARP and Save On Gift Cards
AARP (yes, THAT AARP!) has a fantastic free Rewards For Good program that can net you a discount on Carnival cruise gift cards. The best part is that it's not limited to seniors or anyone over a specific age, so anyone can sign up.
You earn points when creating your account, and have the ability to earn additional points by completing short quizzes or redeeming promo codes sent via email.
When you're ready to redeem your points, it unlocks a 10% savings on select gift cards.
I was able to purchase two $500 Carnival gift cards for only $450 each, and I plan to earn more points to stock up on a few additional gift cards before we sail on our next cruise.
There are also $100 gift cards for $90, so you can add according to your budget. Sometimes they do run out of the gift cards, but restock often. It's best to snag the ones you need when you see them so you don't miss out!
There's no limit to gift cards used on your account, and they can be used as payment for the cruise when booked through Carnival. They can also be added to your shipboard account when you set sail.
Even better, if you feel the drink package mentioned above is of value, you can use the gift cards to purchase it.
If you end up buying more gift cards than you end up spending, simply apply it to your onboard account, then swing by the casino to cash out the remaining balance.
Do you have a money-saving cruise tip? Share below!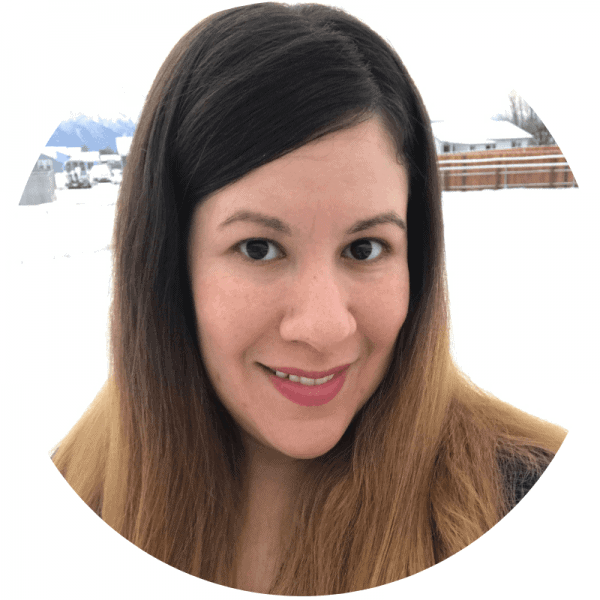 Hi, I'm Natasha!
I'm a lover of yoga, essential oils, and traveling. I've lived in Florida, Puerto Rico, Alaska, and now I live in the mountains of Colorado with my husband Dan and our two pups, Roxy & Rico.