Your How-To Guide on Booking Cruise Vacations
There are some affiliate links below, but they are all products I highly recommend. For more info, view my disclosure here.
Cruising is such a fun way to vacation and feel pampered. Planning your ideal cruise vacation can be quite overwhelming, though. There are so many different cruise lines, ships, departure ports, and destinations!
It's a lot to sort through to ensure you get the most perfect vacation with your hard-earned money.
Read on for the complete guide on how to book a cruise to help you plan and have an amazing vacation!
Choose Your Cruise Destination
The very first thing to consider is where you want to go on your cruise! Are you looking for a warm, tropical trip, or an Alaskan adventure? Maybe the Mediterranean is more your style!
Ohhh or what about an Australian cruise? These are all awesome possibilities that are available to choose.
The most important factor in narrowing down your cruise destination is often money, honey! Having an idea of the budget you want to stick to will be essential in narrowing down the options.
For example, Alaskan cruises tend to be quite a bit more expensive than Caribbean cruises, so if you're looking to save, consider staying south where it's warm.
Once you have an idea of types of destination you'd prefer, you can then narrow it down to specific cruises. If there's a specific port you've always wanted to see, search for cruises that visit that port so you can check it out!
We've loved cruising Carnival cruise ship Dream a few years back, so much that we got married onboard!
We're currently planning a family cruise and I'd love to visit Puerto Rico again to eat at one of our favorite restaurants there.
The Carnival Breeze offers an Eastern Caribbean cruise that stops in Old San Juan, so it's on our must-do list!
Planning a visit to Puerto Rico, or stopping there on your cruise? Take a look at our top places to eat and drink in Old San Juan!
Decide How Many Days You Want To Cruise
Another aspect to consider is how many days you'd like to cruise. Some people like short, quick cruises. Even better, you can often find great deals for 3 to 4 day cruises.
If you've never cruised before and you're unsure of how you'd like being at sea, the shorter cruises are a great way to test the waters.
Since we're currently living in Alaska, it has to be worth the trip down south, so I stick with 7 day cruises to maximize our sea time!
When searching for your ideal cruise, keep an eye on the price per day to determine the best option for your budget before the dream of booking cruise becomes official!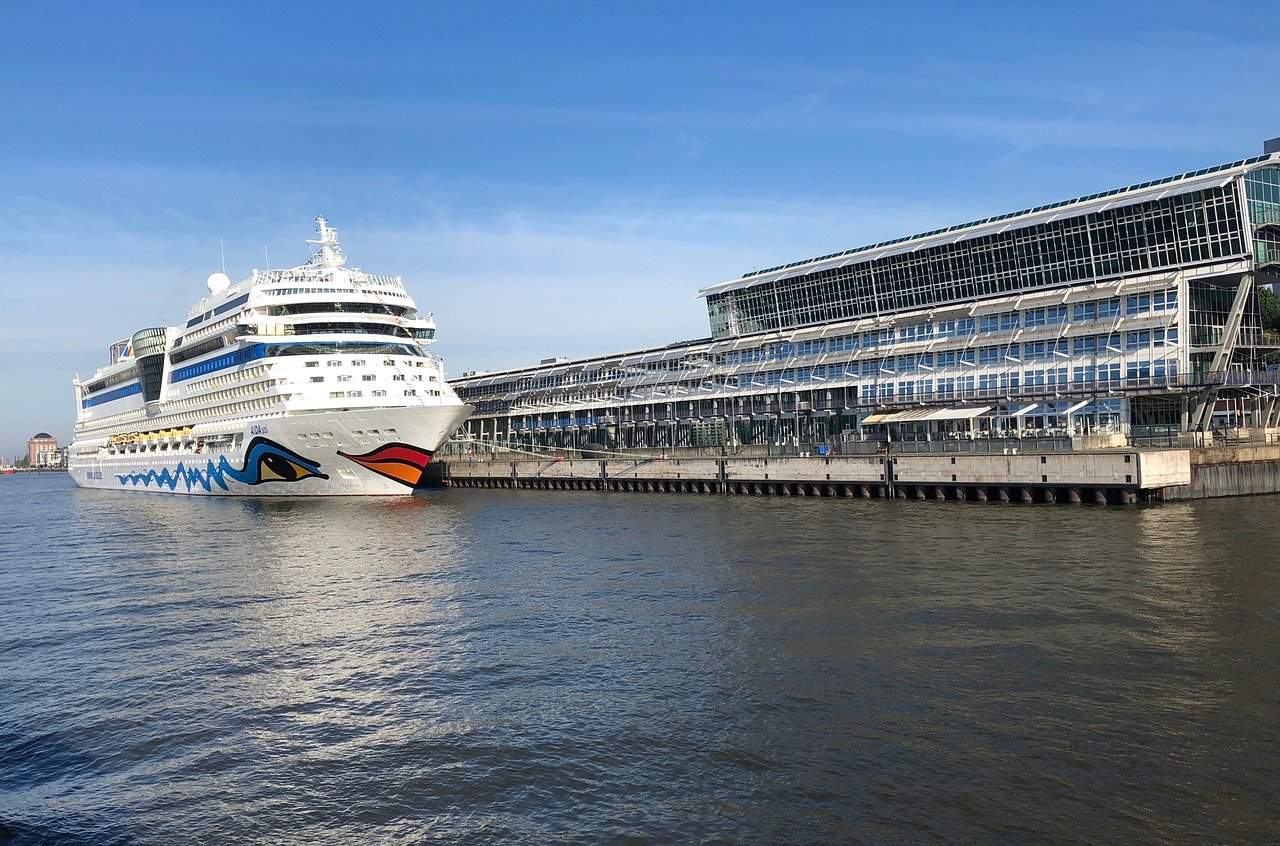 Pick a Cruise Port To Depart From
Once you've determined where you'd like to visit on your cruise, it's time to decide which port to leave from.
Many cruise destinations have multiple cruise ships from different departure ports. It's time to look at all the options for the area you have in mind.
For example, if you're longing to visit Mexico, a Western Caribbean cruise would be perfect. They can leave from Florida, Texas, or California, among other ports.
The best way to find that information is either by checking with each cruise line, or by searching through a site like Priceline, for example.
It's also important to check flight prices to each port you are considering. This will allow you to get an idea of how much it will cost to get your family to the cruise port.
You'll avoid unexpected surprises with expensive flights!
Select The Ideal Time of Year To Cruise
Another important planning task is to pick the right time for your family to vacation. I worked retail for so many years, so vacations were definitely not happening around holidays!
If there are school-age kiddos coming along, take a look at their school calendar for holiday and vacation dates.
Price is also an important factor to consider when planning your cruise vacation time. Cruises during the peak of summer tend to be considerably more expensive than spring and fall.
There's more demand since schools are out, so that results in higher prices. For a deal, look outside peak summer and holiday weeks if possible.
I also recommend reviewing your chosen cruise line's cancellation and price drop policies. Booking early tends to give the best deals and allow for your pick of room. However, there can be consequences if the cancellation policy is strict.
If you have some flexibility in your schedule, consider booking your cruise within a few months or even weeks of the sailing. It works best if you aren't very picky on room selection, and you can score a great deal!
Pick Your Cruise Ship and Room
Each cruise line has vastly different offerings, so you'll want to take some time to look at the options!
Carnival has a fun, laid-back vibe, while Royal Caribbean has lots of fun activities such as the Wave Rider and even ice skating!
If you'd like a more luxurious experience, Seabourn or Silversea might fit the bill. There's even adults-only cruises coming next year on Virgin Voyages!
The location of your room can have a big impact on how you enjoy your cruise. Take a look at the deck plan for your specific ship to help with room selection.
If you're sensitive to noise, aim for a room on a deck that's not directly above or below loud venues such as the nightclub or theater. A mid-level deck with nothing but cabins above and below work great for minimizing noises.
Prone to seasickness? Choosing a room in the middle of the ship on a lower level helps minimize rocking, which is a contributing factor to seasickness.
If you want to be close to the action, pick a room on the same level as the pool deck to catch all the activities!
Ensure Your Personal Identity Documents Are In Order
It may come as a surprise to many, but cruising the high seas isn't like checking into a hotel room on land. Hotels generally don't require any personal identification to check into your room.
Cruise lines, however, are much stricter due to security concerns and government requirements.
It's essential to ensure your documents are in order, meet the requirements for your cruise, and that you've remembered to bring them!
I've heard countless horror stories of a forgotten passport resulting in someone being denied boarding.
There's also plenty of instances of birth certificates not being the official, government-issued copy, or of it being too damaged to be allowed to board.
The safest way to cruise is with a valid passport. This allows you to travel without worrying about whether your documents meet the requirements.
In addition to making it easier to get on the ship, it's also vital to have a passport in case of emergency. If there's a situation at home and you must leave the ship, many times that's only possible with a passport.
If you or your traveling companion have a severe medical issue, having a passport also makes it much easier to manage your medical care.
There have been so many cases where loved ones are having to work with the closest U.S. Embassy to process an urgent passport application, adding unnecessary stress to an already stressful situation.
If you don't already have a passport, it's definitely a worthwhile travel investment. Here are all the details you need to apply for your passport.
Purchase Travel Insurance
Travel insurance is an absolute must when on vacation. Many traditional health insurance plans don't cover foreign cruise ports.
Even if you're doing an Alaskan cruise, if you have a medical emergency and need to be airlifted, health insurance would not cover that expense.
This is where travel insurance comes in. There are a wide range of plans, even some that are offered when you book your cruise. Selecting the right plan is a bit confusing, to be honest!
I've found the simplest, wallet-friendly option to be World Nomads travel insurance. I purchased it for a trip to Bali a few years ago, and while I didn't need to use it, the coverage it offered was fantastic! It was a huge stress reliever to know that if anything unfortunate did happen, I'd be covered.
You can review WorldNomads.com to determine if it meet your needs, or fill in the widget below for a easy, fast quote!
Before booking your cruise, make sure you check out these awesome ways to save money on cruises!
Do you have a cruise booked? Where are you headed? Share with us below!