How To Eat & Drink Your Way Through Old San Juan
There are some affiliate links below, but they are all products I highly recommend. For more info, view my disclosure here.
There's nothing quite like a sunny Caribbean vacation spot. It's even better when you get to live in one, trust me! We lived near San Juan, Puerto Rico for 3 years. It was such an incredible experience!
I would spend days just wandering around Old San Juan Puerto Rico exploring all the sights, sounds, and tastes. Read on for my favorite spots to eat and drink your way through OSJ!
Punto de Vista
My absolute number Old San Juan restaurant recommendation for anyone visiting Old San Juan is to eat at Punto de Vista. It's located on the roof of Hotel Milano, and has your choice of indoor or outdoor dining.
You have got to try the mofongo at Punto de Vista! Mofongo is a staple in Puerto Rican cuisine. It's a dish where they fry and mash green bananas, form into a bowl, and fill; my absolute favorite filling is the shrimp in ajo (garlic) sauce.
While living in PR, I ate my fill of mofongo at a variety of places across the island. None came close to being as delicious as Punto de Vista's.
Their mofongo is mouthwatering. Seriously. My mouth is literally watering just writing this and looking at this photo of it!
Mofongo isn't the only thing they're known for. Their Bacardi mojitos are the best EVER. Try the strawberry mojito. Or try a few of the different flavors, I won't judge!
The service at Punto De Vista is fantastic as the food. We felt like part of the family from our first visit to our hundredth! Okay, so maybe it wasn't quite that many times, but we were there for 3 years and it was our favorite restaurant, so we ate there pretty often!
It quickly became our first stop to bring family to eat whenever they came to visit. Even Mom &Grandma enthusiastically approve of their mojitos!
Waffle-Era
Unpopular opinion: I've never really been a big fan of waffles. They're…fine, but I've always preferred a fluffy stack of pancakes with a side of bacon! Until the first time I stopped into Waffle-Era!
Waffle-Era offers an incredible variety of sweet, savory, and dessert waffles to pick from. I'm a huge fan of smoked salmon. Guess it's a good thing I live in Alaska now, hmm?
My favorite savory waffle is the Pes-Tomate, which has pesto, goat cheese, and tomato, and I would get smoked salmon added. It's AMAZING.
Their dessert waffles are incredible, too. You really can't go wrong with any of the options, but definitely try the creme brulee waffle. It's so fluffy, filled with a cream filling, and has the essential caramelized sugar top. SO YUMMY.
In addition to the fantastic waffles, Waffle-Era boasts a vast tea menu with a wide variety of flavors. Also, you MUST order a cup of their siphon-brewed coffee just to watch the magic in action!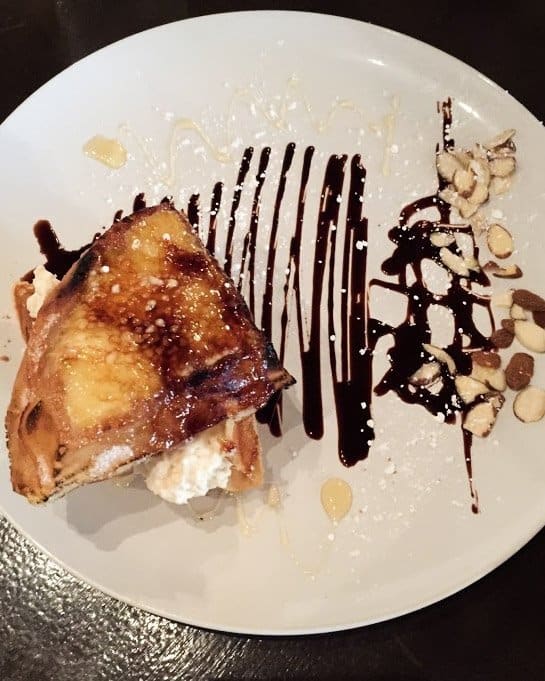 Barrachina Restaurant
Barrachina Restaurant has been a classic in Old San Juan for over 50 years, for good reason! It even claims to be the birthplace of the classic Pina Colada, which is still one of their specialties!
Their service is on point, too. We went with a large party of 19 people. The waiter insisted on memorizing our orders, instead of writing them down. We joked that we'd be fine with whatever we got, even if it wasn't what we ordered.
He came through though, and didn't make a single mistake! I love the stuffed plantain canoe, which is fried green banana stuffed with your choice of topping.
If you're visiting Old San Juan over a weekend, you've got to catch Barrachina's Flamenco show, held during dinner.
There's no extra charge for the show, but you do have to make reservations by phone or stopping by a few days in advance, as they fill up quickly.
Buns Burger Shop
Okay, so you're in Puerto Rico and want to eat like a local. But sometimes, you just want a good old classic burger. Buns Burger Shop is your spot! They have the best burgers, grilled cheese sandwiches, and fries EVER. Five Guys has nothing on Buns!
Their special BUNSauce is a must-try. Get extra to dip the fries in; you won't be disappointed. I've tried recreating it with no luck, so go enjoy it for me!
St. Germain Bistro & Cafe
Puerto Rican food is so freakin delicious, but when you're feeling like dining on something light and healthy, St. Germain Bistro is the spot. Their fresh, healthy, creative salads and sandwiches will amaze you.
If you're near St. Germain on a Sunday morning, don't miss their Sunday Brunch! They're open from 10am-3pm on Sunday. Try to get there a few minutes before they open. It gets pretty busy, but so worth it!
Brunch includes a hot drink of coffee or tea, and a cold drink. Then they bring out fresh fruit with honey and granola (SO GOOD) and your choice of main dish. Pro tip: the Eggs Benedict with smoked salmon is fabulous!
Vaca Brava
Another Old San Juan staple is Vaca Brava. They offer a vast assortment of traditional Puerto Rican meals that has something for everyone!
Our favorite is the Chuleta de Cerdo Can Can. It's a GIANT pork chop that's first baked, then fried so it gets nice and crispy. So not the healthiest, but SO good. Their paella is pretty tasty too!
When Coffee Is Life
One thing Puerto Rico takes seriously is their coffee industry. I was pretty surprised to find out that I couldn't find Keurig cups in local stores, but that's because they feature island-produced coffee. And they make some incredible roasts!
Café Cola'o
Café Cola'o is right on the waterfront of Old San Juan, right across from the Sheraton hotel. I spent many mornings sitting on their patio, sipping coffee while watching cruise ships come into port.
Their Puerto Rican Mocha is so yummy, either iced or hot. You can also try some of their unique flavor combinations, like the Island Banana Latte!
Café Don Ruiz
After exploring around the historic El Morro castle, you simply must stop by Café Don Ruiz. It's located inside Cuartel de Ballajá, which were barracks used during the Spanish–American War.
It's amazing to walk through here and savor your coffee from Café Don Ruiz. Make sure you plan some extra time to mosey around their museum, featuring all kinds of coffee roasting essentials!
P.S. If you've got a little more room left in your belly, stop by one of the piragua shaved ice carts.
They have a large variety of flavors to pick from, including coconut, pineapple, cherry, and blue raspberry.
They actually shave the ice by hand using a scraper, instead of a machine. It's amazing how fast they can go, too.
Sweet, icy treats are perfect for cooling down on warm, sunny tropical days!
Long flight to and from Puerto Rico? Check out these tips to make long flights as easy as possible!
So, how hungry are you now? Share this post, and comment below with your favorite Puerto Rican food, or let me know if you're planning a trip to Old San Juan!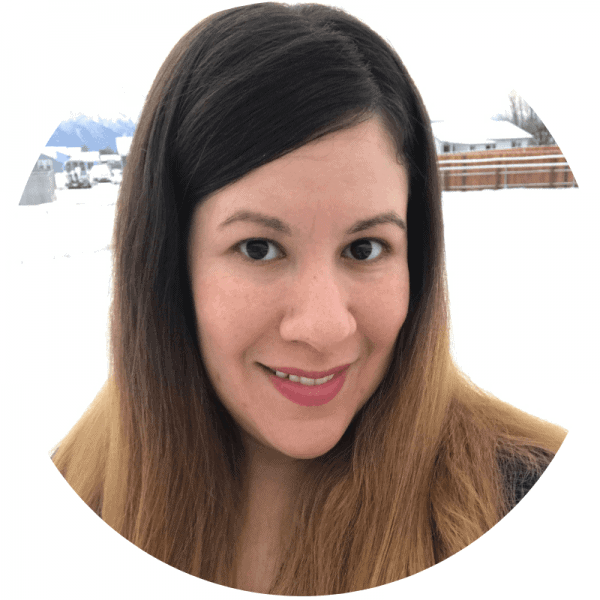 Hi, I'm Natasha!
I'm a lover of yoga, essential oils, and traveling. I've lived in Florida, Puerto Rico, Alaska, and now I live in the mountains of Colorado with my husband Dan and our two pups, Roxy & Rico.