The Best Activities Near Palmer, Alaska
There are some affiliate links below, but they are all products I highly recommend. For more info, view my disclosure here.
Palmer, Alaska is a beautiful, small town located about an hour north of Anchorage. It's in the heart of the Matanuska-Susitna valley, which makes it a fertile ground for farming.
The small-town charm is incredible and we adore living here. Read on for some of our favorite things to do near Palmer, Alaska!
Williams Reindeer Farm
My absolute favorite thing to do in town is to visit the Williams Reindeer Farm. Located in the shadow of Bodenburg Butte, it's our first stop whenever we have visitors and is always a huge hit. I mean, where else can you actually get to PET AND FEED REINDEER?!
That's right, the reindeer farm offers regular tours with their friendly reindeer. The tour guide will greet you, share an informative bit of history on the Williams Reindeer Farm, and teach you all about reindeer.
Then you'll proceed into the pen with bunches of reindeer ready to greet you – and the food cup the guide will provide! Be prepared to take lots of photos of reindeer literally eating out of the palm of your hand.
After the reindeer have their fill, you'll move on and meet Dolly the bison, and Rocky the moose. Rocky was rescued in May 2017 after being abandoned in a nearby gravel pit by his mother, so the farm took him in.
I feel like I've gotten to watch little Rocky grow up! He's such a cutie and it'll be the highlight of your trip if he allows you to kiss him!
They also have an adorable little gift shop, so you can stock up on souvenirs to prove to your friends back home that you got to play with actual reindeer!
The Reindeer Farm is located approximately 45 minutes north of Anchorage, and is a convenient day trip. The tour is $11 per person for adults (ages 12+) and $9 per child.
No appointment is needed during the summer months, but if you're visiting during the winter, click here to schedule your visit. Oh, and be prepared with shoes or boots you don't mind getting a bit dirty, as animals can be a bit messy at times!
Bodenburg Butte
Alaska is known for amazingly breathtaking vistas, and few are as accessible as Bodenburg Butte in Palmer. This is a moderate-to-challenging hike, with two quite different ways up to the top.
The side closest to the reindeer farm is pretty rocky, and can be steep at some points. Good, sturdy shoes are essential.
If you're looking for an easier journey, start your adventure in the paved parking lot. This way has more switchbacks (passes that cut across, rather than straight up) to make the trip much easier for the inexperienced hiker. Even kids can handle this level of hike. Once you get closer to the top, the trail turns to stairs leading you up.
Once you reach the top at 874 feet, you'll be rewarded with incredible 360-degree views of Palmer, the Knik Glacier, and Pioneer Peak. Bring a picnic lunch to the top and enjoy the scenery.
If the day is dry and the winds are gusting, be warned that it can get especially windy at the top! See all the details of Bodenburg Butte here.
Hatcher Pass and Independence Mine
Hatcher Pass is a wonderfully scenic mountain pass that cuts through the Talkeetna mountain range and spans from Palmer to Willow, Alaska.
On warm days, drive with the windows down to hear the bubbling sounds of the Little Susitna River. Keep an eye out for moose, beavers, magpies, and even the occasional bear!
Follow the road up to visit Independence Mine Historical State Park. This is a nice little stop that shows you all about the history of gold mining in the Matanuska-Susitna valley. You'll see what it was like to live and work at the mine during the height of the gold rush.
After visiting the mine, if the road to the summit is fully open (typically from mid-July to mid-September), keep driving to the highest point at an elevation of 3880 feet.
Continue on down the road for incredible mountain views. On extremely clear days, you may even catch a glimpse of Denali!
If you're vacationing during the late summer months, take a short hike and pick some berries. Just make sure you keep bear spray on you just in case, and a handy reference book to make sure the berries you're picking are edible.
We've found this book to be helpful for identifying edible plants and berries.
Matanuska Glacier
The Matanuska Glacier is a bit of a drive from Palmer, but it is absolutely worth it to say you got to walk on an actual glacier! Matanuska Glacier is located 50 miles west of Palmer, which is an incredibly scenic drive.
Keep an eye out for the pullouts to stop and take photos, because you're going to want to remember these views!
The glacier access is on private property, so you'll need to pay the entrance fee or join a tour. Glaciers can be quite dangerous if you don't have proper gear.
Taking a tour is a safe way to explore, learn about the history, and to see how the glacier is receding over time.
If you decide to see the glacier on your own, stop by the visitor center and pay the entrance fee. They'll open the gate and you simply follow the signs over to the start of the glacier.
After parking, you'll immediately be rewarded with the beauty of Matanuska Glacier. A short 15 minute trek down and you'll be walking on ice!
There's absolutely nothing like the sound of the glacier crackling beneath your feet, or the water rushing deep in the crevices. To learn more about the Matanuska Glacier and available tours, click here.
Long flight to get to and from Alaska? Check out our best ways to make the most of long flights here!
Downtown Palmer and the Palmer Museum and Visitor Center
When we first moved to Palmer, we spent an afternoon wandering the downtown strip. There are so many amazing little shops, and it's such a walkable town. From the quaint Fireside Books to the yummy treats at NonEssentials, you're sure to find something you just gotta have.
Right across the street and one of our first stops when we moved here was the Palmer Museum and Visitor Center.
The friendly staff can guide you on what to do in town, and what spots you can't miss. They even have guides for walking tours of the original colony houses. They'll help you tailor your vacation to make the most of your time in Palmer.
After stopping there, we left with an incredible sense of the wonderful community we had only just joined, and a better understanding of the history of the town and original colonists.
To make the most of your time near the Visitor Center, grab a to-go lunch from one of the nearby restaurants. If you're there on a Friday afternoon during the summer, check out the Friday Fling! Head over to the grassy area next to the Visitor Center and have a picnic lunch, or relax on the giant log table.
Once you're full, take a stroll through the community garden and see all the beautiful flowers and vegetables.
Noisy Goose Cafe
If you're looking for the quintessential Alaskan diner experience, the Noisy Goose Cafe is your spot! The service is always great, and the signs everywhere are hilariously entertaining.
With an incredibly expansive menu, the Noisy Goose Cafe has something for everyone in your family to chow down on. We like to mix it up and get a 'lil something sweet and something salty to split!
Friday Flings
If you're visiting over the summer months, Palmer's Friday Flings are a must-do! Vendors gather in the downtown stretch, There's live music playing, pick up unique souvenirs like pure Alaskan honey, lovely tea mixes, or jewelry for family back home.
There's tons of unique food options to try during the Friday Fling. From warm, fresh out of the oven cookies, to amazing pork rinds from Yukon John's Pork Rinds, there's something for everyone here.
Alaska State Fair
Another summertime-exclusive, the Alaska State Fair is one you gotta plan to visit! It has all the traditional state fair essentials, from candy apples and funnel cakes, to the giant ferris wheel. But it also has some noteworthy things you'll find only in Alaska.
Everything is bigger in Alaska, especially the cabbages and pumpkins! Come see the record-breaking vegetables and gorgeous flower competitions. The record-breaking pumpkin of 2018 came in at a ginormous 1471.5 pounds!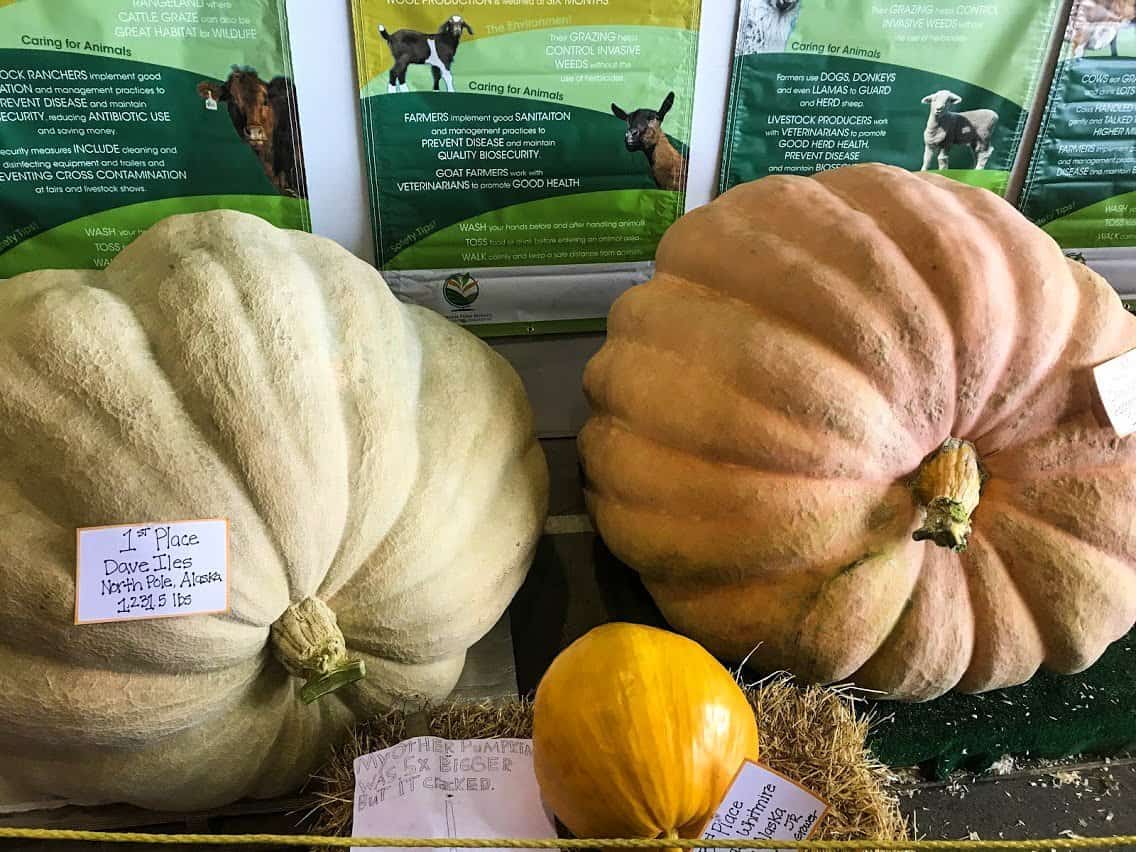 Our favorite place to eat during the fair is Fish On Camp Grill. It's only available at the State Fair, and their grilled crab legs are incredible!
For a touch of Alaska, you have to try the umiak. It's a blanched jalapeño, stuffed with three cheeses and wrapped with Alaskan salmon and bacon. The umiak is seasoned with their blend of spices and grilled.
It's a little on the pricey side for fair food, but it is the best fair food you will ever have, so YOLO!
Have you visited Palmer, Alaska? What was your favorite thing to do here?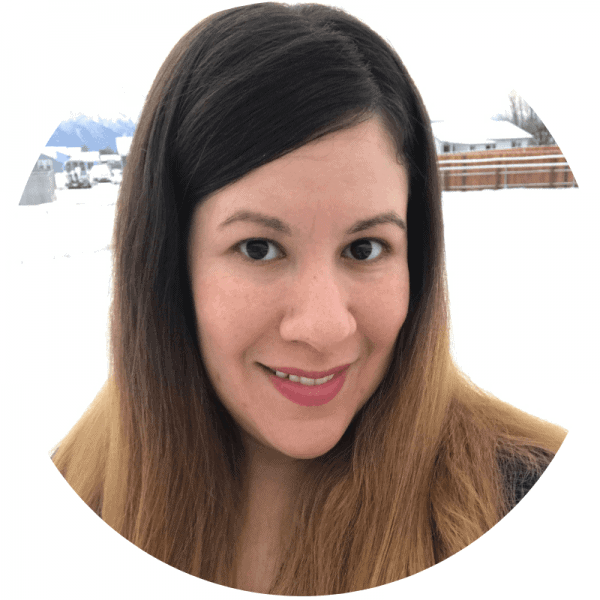 Hi, I'm Natasha!
I'm a lover of yoga, essential oils, and traveling. I've lived in Florida, Puerto Rico, Alaska, and now I live in the mountains of Colorado with my husband Dan and our two pups, Roxy & Rico.