Perfectly Packable Travel Accessories To Save Luggage Space
There are some affiliate links below, but they are all products I highly recommend. For more info, view my disclosure here.
I'm in love with tiny, packable travel gear. You know, the kind that fold up into themselves, all nice and compact? They're that magical combination of space-saving and practical, while being extremely helpful! Ready to start your next big adventure? Whether it's a weekend excursion or a month-long trip, packable travel accessories will make your journey easier.
Plus, they let you prepare for any adventure while taking up minimal room in your luggage. Read on for some of our favorite must have travel accessories to save space while on vacation!
Veken Packing Cubes
Packing cubes make a world of difference when it comes to packing for trips. I admit, I was a little skeptical of whether they were worth it, but they make staying organized while traveling very easy!
I was formerly the kind of traveler who lived out of their suitcase. With packing cubes, it's so much more convenient to put them in drawers and tuck the luggage away when I'm staying put for awhile. When not in use, they easily stow inside each other and take up minimal room.
Get Your FREE Travel Diary!
Signup & get a free Travel Diary, along with helpful travel tips and tricks!
Gaiam Foldable Yoga Mat
Yoga on the go is my favorite way to ease travel stress, but no one enjoys getting all sprawled out on grimy hotel floors. The Gaiam Foldable Yoga Mat is perfect for vacation because it folds flat instead of rolling up like traditional yoga mats.
As an added bonus to cleanliness, the bottom that touches the ground never touches the top surface, even when folded. At 2mm thick, you are sacrificing a bit of padding, but the ease of fitting it into your luggage is definitely worth the tradeoff!
Duffle Bag
I snagged this packable duffle bag a few years ago before a trip to Bali. It's absolutely gorgeous, lush, and green there, but the Bali heat is no joke! 107 degrees during the peak of the afternoon had me sweating, and this bag helped so much.
I was able to put my yoga mat inside, along with some icy bottles of water and a towel. When I was done using it, I folded it inside itself and tossed it back in my luggage side pocket.
Nomader Collapsible Water Bottle
I've had cheap versions of a collapsible water bottle over the years, and inevitably they always leak, break, or the water starts tasting a little funny over time. The Nomader bottle is a much better option, while still being affordable.
It's freezer-safe, leakproof, and durable. Toss it in your carry-on and fill it up after clearing airport security to stay hydrated during your flight.
Lightweight Packable Hooded Raincoat
Weather is so unpredictable, and it always seems like you get caught in a rainstorm on vacay, doesn't it? While those days are perfect for loads of self-care and a nap, having a packable raincoat readily available will keep you from getting soaked while heading out to lunch.
Puffer Jacket
If you're traveling in during cooler seasons, or visiting places with wildly varying temperatures, a puffer jacket stays compressed until you need it. As an example, Alaska can be 70 degrees and super warm one day, then dip down to the upper 50s a few days later, even in the summer!
Tieks By Gavrieli Flats
I'm a flats girl through and through. Heels are gorgeous on other people, but given the fact that I prance around like a baby deer when I wear heels, flats are my life.
The cobblestone streets of Puerto Rico, where we lived for three years, weren't exactly conducive to pointy heels. And now I've got icy Alaska weather to contend with!
Tieks ballet flats are a travel staple, whether you're out for business or pleasure. The unique split-sole design allows them to fold in half, saving room. They come in a vast range of colors and materials, and even carry a vegan line.
Each pair of Tieks comes adorably packaged, and includes a tiny travel bag for the ballet flats. They also provide a convenient nylon tote bag for heels if you need to change to comfy flats in the middle of your evening!
Lewis N. Clark Packable Daypack
This packable backpack from Lewis N. Clark is new to me as we just got it as a Christmas gift, but it's amazinggggg. With so many gorgeous spots to head out on a walk here in Alaska, it's going to make new adventures so easy! Toss a bottle of water, my phone, and a camera inside and we're good to go! It stows easily and weighs less than an ounce when empty.
Packable Shopping Tote Bag
This was another Christmas gift from way before the trend started! (Thanks, Mom!) I got a packable tote bag over 8 years ago and use it constantly. Foldable travel totes are great for traveling and shopping at local markets without needing to use plastic bags. I keep mine in my purse at all times, so I'm always ready to fill it up.
Matador Pocket Blanket
When the weather is bright and sunny, there's nothing better than a picnic lunch. The Matador Pocket Blanket makes sure you always have a clean spot without taking up much room. It's water- and tear-resistant, so it's ideal for beach trips or backpacking.
Bagpodz
While this one may not be specifically for travel, I had to mention BagPodz grocery bags because I absolutely love these! Many cities are in the process of banning grocery stores from giving away single-use plastic bags.
When our town started the bag ban, I came across these at our Friday Fling street market. I'd been unsuccessfully trying to use the cloth folding bags you see at every store.
I'd remember to put them in the car, but then forget to actually carry them into the grocery store. Or, for the times I'd remember to bring them, they would inevitably get buried in the bottom of the shopping cart and I'd be scrambling to unload everything on top so they could be filled.
BagPodz are AWESOME. It holds 5 bags in the smaller one, or 10 in the larger one. I try to go to the grocery store as infrequently as possible – especially in the winter, when it can get below zero out! I have the 5 bag one and it's been great, even when I do larger shopping trips. If you have a large family or do major, cart-filling shopping, the 10 bag option might be better.
The carabiner clip makes it super convenient to clip onto the shopping cart so it's easily accessible during checkout. The bags are durable and can hold quite a bit of groceries, making them perfect for stocking up on food for meals or snacks while vacationing.
They worked great when we did a girls trip to LA and were walking distance from a grocery store. We were able to stock up on easy snacks and fruits and veggies so we didn't have to eat out every single meal.
BagPodz Reusable Shopping Bags
All the reusable bags needed for an entire shopping trip in one compact and convenient 'pod'.  The bags easily come out of the pod one-at-a-time, as needed at checkout. Reloading is just as easy. No more bulky piles of random bags to carry around and clutter your vehicle.
Do you have a favorite tiny travel accessory you swear by? Share with us below and pin this for later!
Have a long flight planned? Check out our favorite in-flight tips and essentials here so you can actually enjoy your travels!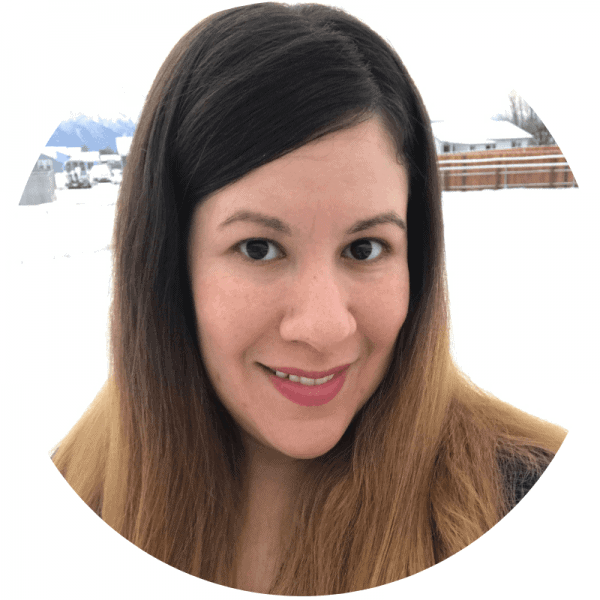 Hi, I'm Natasha!
I'm a lover of yoga, essential oils, and traveling. I've lived in Florida, Puerto Rico, Alaska, and now I live in the mountains of Colorado with my husband Dan and our two pups, Roxy & Rico.