Long Flights – The Best Ways To Survive Them!
There are some affiliate links below, but they are all products I highly recommend. For more info, view my disclosure here.
Living all the way up north in Alaska, with family allll the way down south in Florida, I've become somewhat of an expert on long haul flights.
While lengthy amounts of time stuck in airports and tiny airline seats are no one's idea of a good time, you can make it easier.
You might even enjoy it with these things to do on long flights! Read on for long flight tips to manage a lengthy flight, and our favorite long haul flight essentials!
What Is A Long Haul Flight?
There technically is no set standard that marks what a short haul flight is as compared to a long haul flight. My general guideline is that I consider anything over 10 hours to be a long haul flight.
The 12-hour average trips home from Alaska definitely makes me miss the days when I only had a 3 hour flight back home when we lived in Puerto Rico! The plus side is I've almost mastered how to survive long flights in economy!
Review Layovers and Total Travel Time When Booking Flights
When you first get the idea for a trip, this is when you want to start price shopping. Scoping out the pricing early shows what flight options exist, and helps you with budgeting.
When it comes time to pick your flight, always pay attention to the total travel time and the number of connections.
One vital task is to ensure there isn't a tight connection so you aren't dashing around the airport to make your next flight.
Each airport has different guidelines for minimum connection times, but if you Google the airport's minimum connection time, it should help you plan.
On the other hand, try to avoid an excessively long connection. One of the flights we were considering had a 7 hour layover, which was super unappealing. It was already a long trip, and picking that layover would've extended our travel time to 30+ hours!
Google Flights is a free resource for monitoring flight prices. It searches multiple airlines, and creates flight combinations that may be overlooked by searching only through an airline's website.
You can even set alerts to email you when prices drop. Be prepared to jump on a good deal if a sale pops up on a flight you've been monitoring! If you can, splurge on business class, or at minimum pick your seats.
Try to avoid seats right next to the bathrooms so you aren't constantly dealing with passengers next to you, or the smells that may escape!
Book a Flight With Wi-Fi
A few years ago, my friend Lauren and I traveled to Bali. We did research on the shortest flight, and selected an affordable flight. Once we got on board, we realized the flight had NO WIFI SERVICE.
A 14-hour flight with no internet access was pretty brutal, especially since we had been planning to get a ton of work done while in the air.
Be Prepared With Plenty In-Flight Entertainment
That leads me to my next tip – have plenty of entertainment in case Wi-Fi is down. Internet coverage is often spotty in places, so you want to make sure to bring lots of distractions just in case. Don't forget to keep chargers with you! For our favorite items to add to your carry-on, click here!
The Kindle Paperwhite is awesome for traveling, and I bring it with me on every trip. It's super lightweight, and holds tons of books. The newest Paperwhite is even waterproof, making it perfect for beach destinations.
I also sign up for Kindle Unlimited before vacations, when I know I'll have plenty of reading time. It's a great program that allows you to check out up to 10 books at a time from Amazon's Kindle Unlimited Store.
I pick a bunch that look entertaining and download the books before my flight. As I make my way through some of them, I can remove them from the Kindle and pick new options.
Many flights offer free movies on the seat back, but not all. Download some movies and a few TV shows onto your iPad or laptop.
The shows are helpful if you want to avoid getting sucked into a long movie when it's time to sleep. Remember to switch your devices to night mode to minimize the effects screens have on sleep.
Podcasts are a perfect option for winding down without the distraction of an electronic screen. My favorite is Master Your Mind, Business, and Life by Lauren Smith!
Sign up for Kindle Unlimited here and get your first month of unlimited books free!
Wear Comfortable Clothes On The Plane
Leggings are life while on long flights, don't @ me. If you want to dress them up, a pretty tunic will upgrade your look.
You also want to pick your shoes carefully. Flip flops may be the go-to shoe for the beach, but your toes may feel frozen on a chilly plane.
I'm a sneaker girl, and LOVE my Allbirds Wool Runners for traveling. They're unbelievably comfortable and keep your feet dry. Plus, they're machine washable!
Allbirds are super soft, so you don't even need to wear socks. However, I do wear socks with them while traveling as I haaaate the idea of walking barefoot through airport security!
Compression socks reduce leg swelling that can occur on long flights. Getting up to stretch or take a short walk for a few minutes every hour helps as well.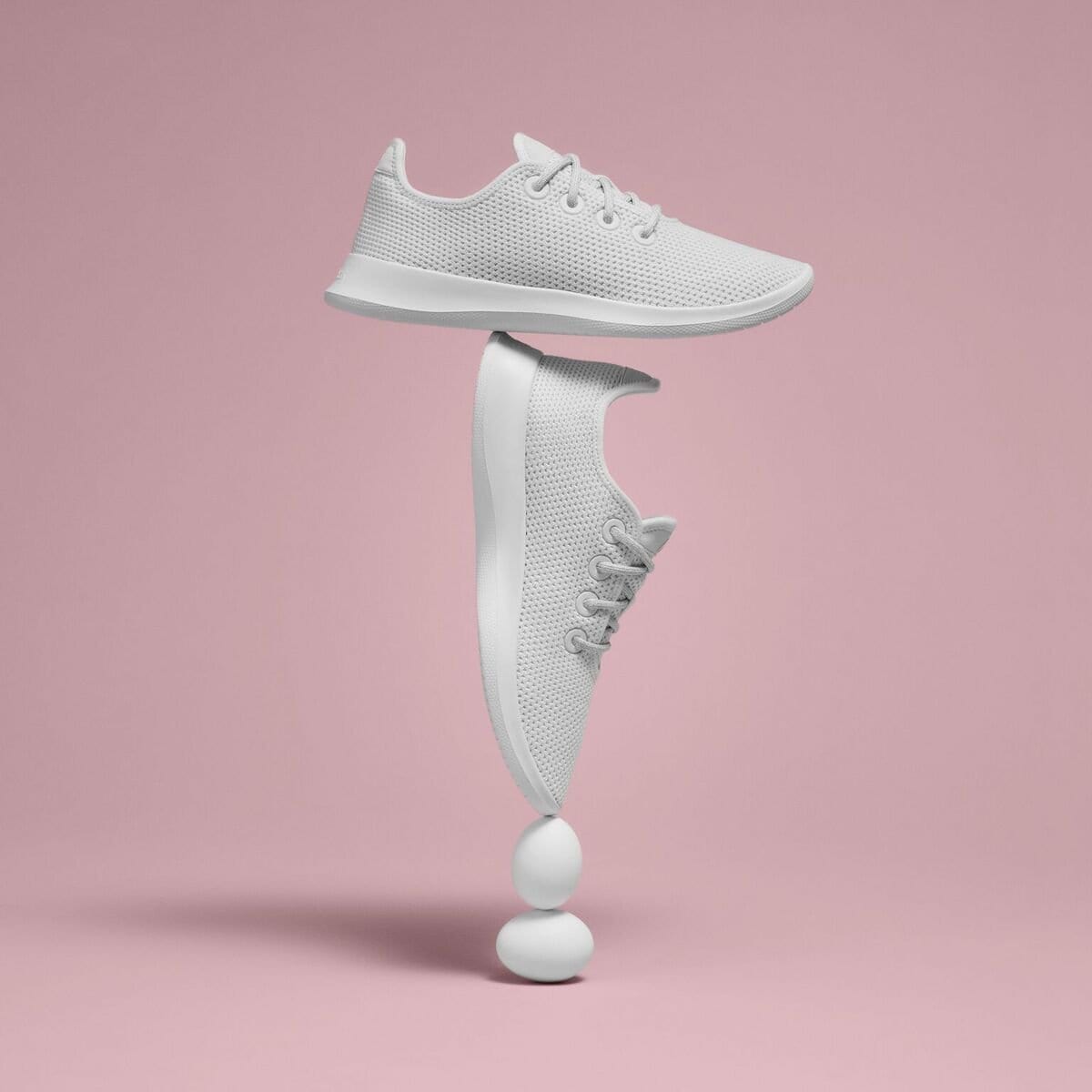 Destress and Embrace Quiet Times
I load my iPhone with nature sounds to minimize stress and drown out the surrounding noise and hum of the plane. If you have noise-cancelling headphones, they're a huge help!
The Bose QuietComfort 35 headphones are widely regarded as one of the best. With three levels of noise cancellation, it delivers a wonderful experience in any environment, especially planes.
It's got the ability to last during long-haul flights with up to 20 hours of wireless play time from the rechargeable battery. Even better, it gets up to 40 hours of listening in the wired mode.
Traveling with only a carry-on bag? Read here for how to pack a cary-on with zero liquids!
Bring A Cozy Blanket and Pillow to Sleep
The number one item I NEED on a long flight is a cozy, soft blanket. We live in Alaska, so blankets are basically a way of life around here. Even if a flight isn't cold, the blanket still comes in handy as lumbar support when rolled up behind the back.
A travel pillow is another flight must-have item. I like ones that keep my neck from rolling to the side. I've used this inflatable travel pillow for years, and it's so convenient to keep in my travel bag. It compresses nice and small, and doesn't take long to inflate.
Another travel pillow option I've been eyeing is the Trtl Pillow . It has a springy plastic that seems like it keeps the neck in a more comfortable position. The Trtl Pillow is pretty highly reviewed, so it's on my wish list for future travels!
Bring Beauty Essentials To Feel Human After a Long Flight
Few people manage to look fresh after a long flight, but a few additions to your bag can help with that. Colgate Wisps are fantastic for freshening up your teeth after in-flight snacks and meals.
A small pack of body wipes, travel-size deodorant, and a quick swipe of essential oils can have you feeling almost human again in no time. Tinted moisturizer or BB cream will give you a dewy, fresh glow.
Pair it with a tinted lip balm that's hydrating, and some cheek stain. You'll land and get to skip the whole looking-like-a-zombie part of traveling! Here's our favorite packable travel accessories to save luggage space.
A Few Practical Tips To Manage The Long Flight
To lessen jet lag effects, set your watch to your destination's time zone as soon as you board the plane. This technique has saved me so many times!
Structuring your meal times and activity to that time zone will help you adapt easier upon landing. That may mean refusing a full meal if it's 3 in the morning wherever you're going.
To cope with that, bring plenty of snacks on board so you aren't worried about you next meal. Protein-packed options are always a good choice. Bring along some of your favorite sweet treats will make the trip seem almost luxurious…almost.
Let your seatmate know if you want to be woken up for meals if you doze off, and try to stay away from too much alcohol. Planes are dehydrating enough; adding booze to the mix won't help matters.
That said, a shot can help some people relax before sleep, so just use caution and don't go overboard. The only thing worse than jet lag is a hangover + jet lag combo!
A reusable water bottle is the key to staying well-hydrated. Airport water is expensive. Many airports now have water refill stations, so come prepared with a water bottle. Refill it on your layovers so you always have water available.
You made it! If you arrive at your destination during daylight hours, spend time soaking up the sunlight to help your circadian rhythm reset. Try to power through the day instead of napping. This will keep you on the local time instead of waking up ready to go at 4am!
What's your favorite tip to manage on long flights? Comment below!