The Best Techy Travel Gadgets For All Your Vacations
There are some affiliate links below, but they are all products I highly recommend. For more info, view my disclosure here.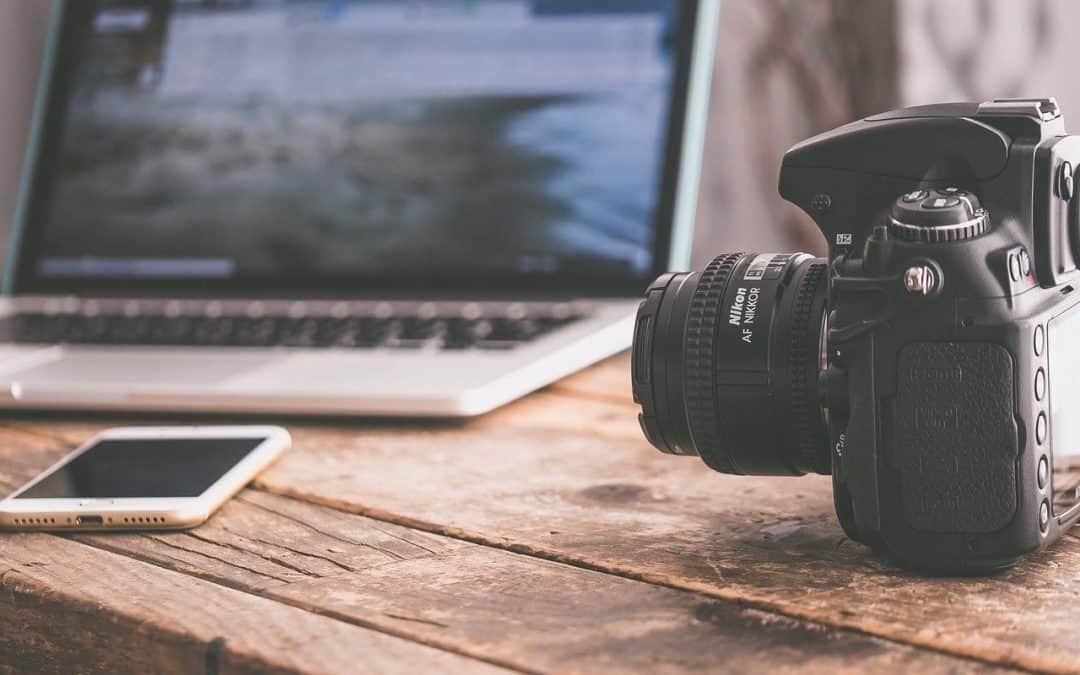 There are some affiliate links below, but they are all products I highly recommend. For more info, view my disclosure here.
Living in a technology-filled world, it's nice to cut back a bit on vacation. But there are still reasons we need our devices.
Sometimes it's just because they make life easier or we just plain enjoy them! Read on for some of the best techy travel gadgets for all your vacations!
Backup Battery
If there's one item I absolutely cannot travel without, it's my backup battery pack. I have and absolutely love this Anker battery pack that can charge my iPhone up to 4 times! It can also charge 2 devices at once, making it super convenient when traveling with others.
It's come in handy after long days of taking tons of photos, using the map to get places, and checking TripAdvisor for the best restaurants nearby.
Bose QuietComfort 35 Noise Cancelling Wireless Headphones
One overnight flight on our way to visit family in Florida, we had two very chatty passengers directly behind us. I had brought earplugs, but they didn't mask the noise from their conversation.
By the end of the flight, everyone in our surrounding rows knew everything from their kids' names down to the color of their new car. I also knew I HAD to invest in noise-cancelling headphones ASAP!
The Bose QuietComfort 35 headphones are widely regarded as one of the best. With three levels of noise cancellation, it delivers a wonderful experience in any environment.
It's got the ability to last during long-haul flights with up to 20 hours of wireless play time from the rechargeable battery. Even better, it gets up to 40 hours of listening in the wired mode.
Universal Plug Adapter
If you travel to different countries, this universal plug adapter is a must-have! It works in over 160 countries with the US/UK/EU/AU plugs. You just slide out the one you need for whichever country you happen to be visiting and plug it in.
It also has 4 USB ports for charging other devices like phones or a Fitbit.
Kindle Oasis
There's nothing better than curling up with a good book while lounging on vacay, is there? When trying to keep your luggage weight in check, adding bunches of books may not be the best use of space. I bring along my Kindle and it makes life so much easier!
The Kindle Oasis was basically made for vacations! It's nice and light, which makes it ultra portable. It can go weeks on a single charge, and my favorite feature is that it's waterproof! Relaxing in the hot tub with a fun novel and a glass of wine? YES PLEASE.
Luggage Scale
Speaking of hefty luggage, a luggage scale is one (super cheap) item that will save you countless bucks on future trips! I keep mine in my bag at all times, and weigh it after I finish packing.
When using one larger bag for both me and my husband, we tend to get preeeeetty close to the 50lb limit of most airlines.
I've learned to try to keep it under 45lb before heading on vacation, so there's plenty of room for souvenirs and things to bring back home.
Amazon Basics Portable Digital Luggage Weight Scale$9.99Rated 4.5 out of 5 by 7225 reviewers on Amazon.comBuy Now
Going on a long flight for your vacation? Here's a list of carry-on essentials to make them nice and easy!
Dell XPS 13 Laptop
When it comes to computers, I'm a Windows kinda girl. I've tried Macs, but just wasn't a fan. Some of my favorite travel companions are diehard Apple lovers (lookin' at you, Brianna and Lauren!) and I do love how easily their phones sync to their laptops.
However, I'm all about long battery life and easy portability when it comes to my laptop. Plus, I'm cheap as hell and hate spending a ton of cash for something I'd likely end up replacing in a few years.
That's why, when the Dell XPS 13 was released a few years ago, my husband was all about telling me I NEEDED that laptop. I usually veered toward cheap, easily replaceable ones in the past. But hey, he's an IT pro so I figured I'd check it out.
The specs on it are perfect for what I need! It's super lightweight and weighs less than 4 pounds, so I can easily bring it on all my travels. The InfinityEdge bezel means they can pack a 13.3-inch screen into a much smaller body, so it takes up much less room than traditional laptops.
My favorite feature is the ability to work steadily on my XPS 13 for 10+ hours on battery life alone, without needing to search for an outlet to plug it in.
The new generation of the XPS 13 can go even longer and shows estimated battery life of up to 21 hours when using apps like Word or Excel!
I've had my XPS 13 for going on 3 years now, which makes it the longest lasting laptop we've ever had. It's definitely held up great and still runs just as well as it did on day one!
Dell XPS9360-5203SLV-PUS 13.3″ FHD InfinityEdge Touch Screen- 8th Gen-Intel Core i5- 8GB…$799.00Rated 4.1 out of 5 by 39 reviewers on Amazon.comBuy Now
WiFi Travel Router
When we were in the process of moving from Puerto Rico to Alaska, we stayed in all kinds of places from hotels to military guest housing. I was working as a social media specialist at the time, and staying connected was a huge priority for me.
In one of the places we stayed, I was shocked to see the internet used a wired connection to the router and didn't have WiFi available.
Luckily, I had this handy HooToo travel router, so I was able to effortlessly connect it and use WiFi instead. This was the BEST travel router and made our lives SO much easier!
In addition to being a handy WiFi router, it also functions as a file transfer hub. That allows you to send files between all your connected devices easily. Oh, and it's also a battery pack that can charge up your phone when needed! Seriously, this thing is a must have!
HooToo Filehub, Wireless Travel Router, iPhone iPad Portable SSD Hard Drive Reader, Photo Backup…Rated 4.3 out of 5 by 667 reviewers on Amazon.comBuy Now
Chromecast / Fire TV Stick
We were traveling during Game of Thrones season, and anyone who watches knows a laptop screen just won't cut it with all that action and drama!
I brought our Chromecast along, which made it so much easier to watch the show. Amazon's Fire TV Stick is also a great option. Not every hotel or Airbnb have TVs that will work, but it's super helpful for those that do!
A High-Quality Camera That's Easy To Use
A good camera is a necessity for capturing those priceless vacation memories. Most cell phones take decent quality pictures, luckily. However, if you're wanting to level up your photography game, the Nikon D3500 is a perfect choice for an entry-level DSLR.
I researched like crazy to pick the best camera for traveling. The D3500 has the longest battery life at around 1500 shots taken. It's also one of the more compact DSLR cameras and is nice and light.
My favorite feature of the D3500 is the Guide Mode. It helps you take great photos without having to manually adjust the shutter speed and aperture. If those terms sound confusing as hell, don't worry, the guide mode manages all that for you.
It's great to learn how to shoot manually for optimal control over how your photos turn out, but it can be a little overwhelming. The guide mode makes sure you can take fantastic photos right out of the box.
Even better, the Guide Mode makes it easy for ANYONE to use the camera, even people unfamiliar with DSLR cameras. I was able to hand my camera over to someone and they took fantastic pictures of us, without having to dive into all the fancy settings.
Another fantastic feature is SnapBridge. It connects your camera to your phone via Bluetooth. This allows for seamless uploads of photos to your phone, making it super easy to share on social media!
Nikon D3500 W/ AF-P DX NIKKOR 18-55mm f/3.5-5.6G VR Black$590.99Rated 4.8 out of 5 by 3058 reviewers on Amazon.comBuy Now
Car Cellphone Charger
While most rental cars are newer and have USB charging ports, you may end up in a vehicle without that option. Bringing along a cell phone charger adapter for the car will give you peace of mind that you can keep your phone fully charged while on the move.
Amazon Basics Coiled Cable Lightning Car Charger, 1.5 Foot, Black$13.49Rated 4.6 out of 5 by 13010 reviewers on Amazon.comBuy Now
Electronics Travel Organizer
Got your gear ready, but stuck on how to stow it in your bag? This travel organizer for electronics has sections for all your cables and small devices. It's a perfect way to keep your cords from getting all tangled up!
BAGSMART Electronic Organizer Double-Layer Travel Cable Organizer Electronics Accessories Cases for…Rated 4.7 out of 5 by 4472 reviewers on Amazon.comBuy Now
What tech item is a travel must for vacations? Share below!