How to Travel With ZERO Liquids in Your Carry-On
There are some affiliate links below, but they are all products I highly recommend. For more info, view my disclosure here.
Traveling with carry-on luggage only is super convenient. Picture this: you're wandering the streets of Old San Juan. The streets are bustling with tourists and locals alike, all meandering around. You're so ready to join in, but first you have to get to your hotel.
Now, imagine trying to drag a large, checked-bag size suitcase all around on the cobblestone streets. Doesn't sound like much fun, does it?!
Carry-ons are so much more manageable, especially when you'll be staying in different hotels frequently. The biggest drawback of carry-on travel, besides managing the space, is how to deal with liquid restrictions when flying.
I recently wrote a post all about how awesome bar shampoos are for traveling and for the environment, and wanted to expand on that to show how you can pack a carry-on with no liquids.
Think you're up to the challenge of traveling with zero liquids in your carry-on? Read on for the best options for solids to get you through all your travels!
Why You Should Plan To Travel With No Liquids
When you're flying, you must follow TSA's 3-1-1 rule for liquids. The rule means you can only bring 3.4 ounce- or smaller containers with liquid in your carry-on bag.
In addition, all containers must fit inside one quart-sized resealable bag. Any containers larger than 3.4 ounces must be placed in a checked bag, or else they'll be tossed into the trash when TSA scans your bag.
Traveling without liquids takes a bit of planning, but you can treat yourself to luxurious personal care items while keeping your carry-on free of liquids that could leak and get all over your other items.
Dry Shampoo Powder
While traveling, sometimes you don't get a chance to wash your hair daily. Or, if you've got curly hair, it's actually better for your hair to skip days. Dry shampoo is perfect for freshening up between washes!
Dry shampoo often comes in aerosol cans, but that doesn't quite cut it for carry-on travel. Aerosols still fall under the liquid category and can't be over 3.4 ounces. Not to worry, though!
There are dry shampoo powders that do a wonderful job of extending the life of a pre-vacay blowout, or keeping your 2nd-day hair smelling great.
Drop Dead Gorgeous Hair Powder by Handmade Heroes is ideal for travel! It adds plenty of volume, while refreshing your hairstyle. They have 3 versions for varying hair colors. I love that, because I've had other brands leave a white residue on my brown hair, which is no bueno!
For blondes, here's the Light blend. My dark-haired chicas, here's Medium to Dark. It's made with all-natural ingredients to absorb oil, and contains lavender and peppermint oils for yummy-smelling hair that looks and feels clean!
Sunscreen Stick
I didn't even know this was a thing until recently, but sunscreen sticks are wonderful! Many are packaged similarly to deodorant and roll up from the bottom. CeraVe Sunscreen Stick goes on invisibly, contains hyaluronic acid for added moisture, and it comes in SPF 50.
Foundation Stick and Solid Blush Stick
I'm horribly inept when it comes to applying contour and other intricate makeup. That doesn't mean I don't step up my game for a night out, even on vacation. I like packing the minimum makeup needed, and foundation sticks are a key step in my routine.
A few swipes of a medium-coverage foundation stick provides a nice, lightweight base. Use with a beauty blender, or blend with your fingertips.
I also adore multi-purpose cheek and eye tints, like HAN Skin Care Cosmetics Natural Cheek & Lip Tint. It adds a nice, dewy color for a perfect breezy vacation look. Plus, the less product to pack, the better, right?!
Shampoo and Conditioner Bars
Like I mentioned above, shampoo bars are amazing for traveling. One bar lasts as long as 3 full bottles of shampoo, without all that plastic waste! They lather and moisturize hair really well, and take up minimal space in your luggage.
My favorite shampoo bar is Ethique Frizz Wrangler, paired with their conditioner bar The Guardian.
Shampoo bars are so perfect for traveling. Here's a list of other great shampoo and conditioner bars you'll love!
Bug Repellent Stick
Within a few short months of moving to Puerto Rico, I contracted Dengue fever. Holy crap. Dengue fever is no joke. It was literally the worst pain I've ever felt in my life from all the body aches.
Now that I'm living in Alaska, there's plenty of jokes about how Alaska's unofficial state bird is the mosquito, so bug repellent is something to take seriously up here. While they don't carry the Dengue virus, they still make you itchy and uncomfortable!
I make sure to bring bug repellent whenever I'm going to be outdoors, and a bug repellent stick stays in my carry-on bag. It's made of the same stuff as bug spray, but comes in a glide-on formula.
It repels mosquitoes, ticks, gnats, biting flies, chiggers, and fleas. It does take longer to apply than bug spray, but it's perfect for carry-on travel!
If you prefer an all-natural option, Badger Anti-Bug Balm contains citronella, cedar, and lemongrass essential oils. It's DEET-free and is organic!
Lotion Bar
Dry, itchy skin is no fun, and Ethique's Butter Block is here to save the day. Made with cocoa butter and coconut oil, the creamy solid keeps skin well-moisturized.
Swipe it on damp skin, then rub it in for ultra-smooth skin!
Toothpaste Tabs
Toothpaste tabs are basically solid bits to brush your teeth with. Admittedly, they're a little funky to get used to, but they're also kinda fun!
It reminds me of being a little kid and chewing on fizzy candy, but this is actually good for your teeth.
A note of caution, though. Toothpaste tablets often contain xylitol, which is great for preventing cavities, but is extremely poisonous and deadly to dogs. Keep them locked up far away from your pets!
Mouthwash Tablets
If your teeth-cleaning routine doesn't feel complete without a swish of mouthwash, these mouthwash tablets are perfect for you! Break up the tablet into warm water, then shake or stir to dissolve and it's ready to go!
Don't Forget The Classics
Ahh, the classic, old-school bars of soap. I love the smell of Dove for all over. I do need one specifically for face to keep it from breaking out or getting too dry, so I add a Neutrogena Face Bar into my travel kit. Grab a travel soap dish to keep them from making a mess in your bag!
Do you have a favorite solid you swear by? Share below!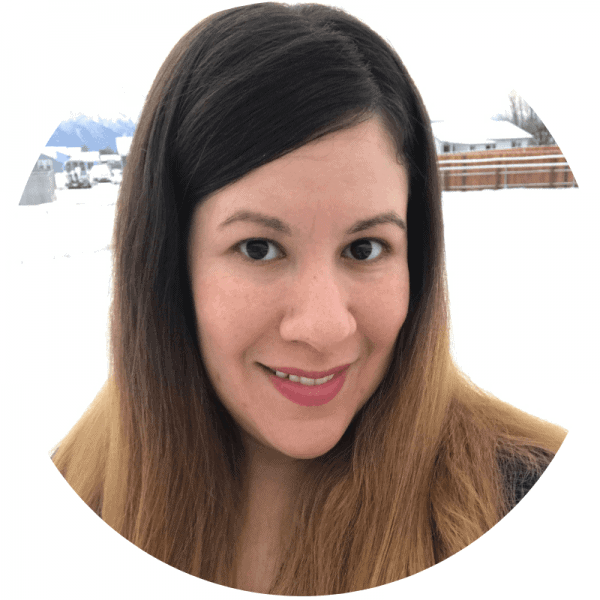 Hi, I'm Natasha!
I'm a lover of yoga, essential oils, and traveling. I've lived in Florida, Puerto Rico, Alaska, and now I live in the mountains of Colorado with my husband Dan and our two pups, Roxy & Rico.