The Top 7 Places In Puerto Rico You Must Visit
There are some affiliate links below, but they are all products I highly recommend. For more info, view my disclosure here.
Trying to decide between a mojito-filled vacation or one filled with adventures and cultural gems? Por que no los dos? (Why don't we have both?) Puerto Rico is proof that you can have the best of both worlds!
Puerto Rico is a beautiful place with a rich culture. There are so many places to visit on the island, it can be hard to decide what to see first.
If you're undecided about a vacation relaxing at the beach with a boozy drink, or one full of adventure and culture, I've got the perfect place so you don't have to decide between one or the other. Puerto Rico has all of that and more!
One of the largest islands in the Caribbean, Puerto Rico has dreamy beaches where you can relax and frolic to your heart's content. When I lived there, I was regularly getting requests from friends and family on the best things to do in Puerto Rico. There is so much to do that I decided to make a list of some of the best places to go in Puerto Rico.
Must-See Places to Visit in Puerto Rico
Old San Juan
The best way to start exploring Puerto Rico is by kicking it off in San Juan. This bustling coastal city is everything you imagine a city on a Caribbean island to be, with stunning beaches (Isla Verde and Carolina Beach are fabulous options), scrumptious restaurants, and lively bars waiting to be enjoyed.
Now for a culture-filled experience, take some time to really explore Old San Juan, the oldest part of the capital and actually a little separate from the city on a small island off the coast.
Take a walk through this wonderful place full of museums and colonial castles and forts that date back to the colonial days and provide a glimpse into the history behind the island's cultural fusion. The John Baptist Cathedral (where Ponce de Leon's grave resides), El Morro Fort, and Castillo de San Cristobal are musts in any complete historical tour in Old San Juan.
The hills in Old San Juan are no joke and can be a bit tough to manage in the heat of the afternoon. To maximize your energy level, I recommend taking the free tram up to El Morro, exploring around there, then meandering your way back down to the ports.
Here are some of the best places to eat in Old San Juan!
Vieques Island and Mosquito Bay
Only six miles from the mainland, Vieques Island is a paradise in itself. Fabulous beaches, fluffy golden sand, breathtaking vistas, and of course, the laid-back atmosphere of any Caribbean destination make Vielques a non-negotiable in your trip to Puerto Rico.
The star at Vieques island is Mosquito Bay, the brightest bioluminescent bay in the world! The best thing about it is that you can kayak or boat to watch this marvelous natural wonder, so do consider staying overnight.
This is an experience you won't forget anytime soon (or ever!). The following morning, you can hop over to Culebra, another idyllic island with white-sand beaches and a coral reef surrounding it, making snorkeling here an unparalleled experience.
El Yunque National Forest
A 45 minute drive from San Juan will take you to El Yunque, an enchanting 29,000-acre rainforest that, although relatively small, happens to be one of the most biologically diverse in the world and the only tropical rainforest in the United States!
With 24 miles of trails, hiking is a dream here, especially if you head to one of the many natural pools around, where you can take a dip to refresh yourself. The views are spectacular, and you will probably have close encounters with some of the flora and fauna that call El Yunque their home. Keep your eyes open for coquí frogs, woodpeckers, and mango trees!
Luquillo Beach
I made my way through as many beaches as I could in the 3 years I lived in Puerto Rico. By far, my favorite was Luquillo Beach. Nestled at the bottom of El Yunque, it's the perfect spot to lay out on the sand, sip a rum-infused pina colada served in a pineapple, and splash around in the perfect-temperature waters. Grab a float and let your stress melt away!
Rio Camuy Caves Park
If natural adventures are your jam, Rio Camuy Caves Park is perfect for you. Located in the northwestern part of Puerto Rico's main island, this park features over 10 miles of caverns and a whopping 220 caves, all of which are surrounded by lush nature and hiking trails galore in order to get more personal with the park.
These limestone caverns and caves are part of a huge network of underground waterways carved out by the Rio Camuy, the third-largest underground river in the world. Although the cave system was officially discovered in 1958, there is evidence that the caves were actually explored hundreds of years ago!
Arecibo
Arecibo is located in the northern region of the main island. Visiting this city is very much worth your while because of its natural wonders, which include two rivers that bathe in (Grande de Arecibo and Tanama River), spectacular beaches, caves, cliffs and a natural bridge made of limestone, all backdropped by breath-taking views of the Atlantic Ocean in the distance.
Cueva Ventana, or Window Cave, is a definite must-see here, especially if you love outdoor adventures and history. The cave's iconic window-like opening is the reason behind its name, and the views you'll get to see from it are simply enthralling.
Several hiking trails lead to the opening, all of which will give you the chance to explore the cave's surroundings before going in. Inside, you'll find petroglyphs, which will give you a glimpse into the way the Taino people lived!
Cueva del Indio is another option if you want to see more pre-colonial artwork created before the arrival of Columbus in the 1400s. It is located along the coast of Arecibo.
Other highlights here are Arecibo lighthouse for epic vistas of the whole place and the Arecibo Observatory Visitor's Center, which has been renovated since the collapse of the largest single-dish radio telescope in the world in December 2020.
Rincon
Lying placidly is the West coast of Puerto Rico, right on the corner where the Caribbean and Atlantic meet, Rincon is a town famous for its laid-back vibe and surfing.
Don't worry if you're not into coasting over the waves, though, as there's plenty more on its repertoire of activities, including scuba diving, horseback riding, biking, paddleboarding, and more.
Besides water activities, Rincon is home to a vibrant art scene, so you'll also be able to visit art galleries, check out street art, and delight in its foodie scene and bars. One of our favorite restaurants there is Red Flamboyan. The mofongo, Nutella martini, and coconut crème brûlée were amazing!
Have you ever been to any of these places in Puerto Rico? Which of these destinations was your favorite and why? Let me know in the comment section below!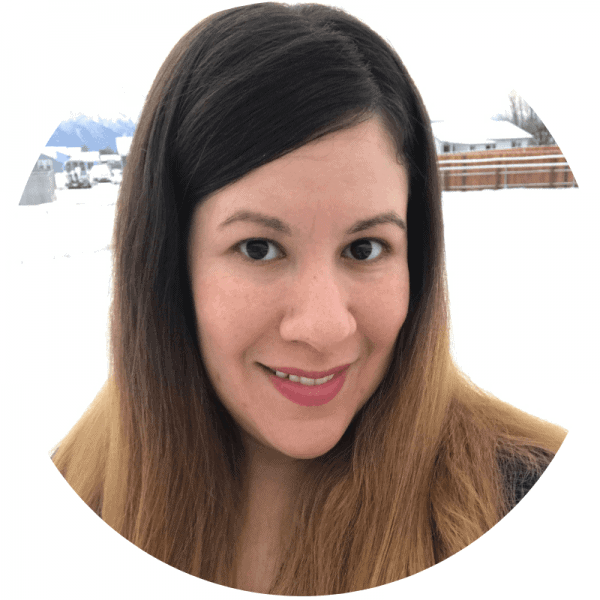 Hi, I'm Natasha!
I'm a lover of yoga, essential oils, and traveling. I've lived in Florida, Puerto Rico, Alaska, and now I live in the mountains of Colorado with my husband Dan and our two pups, Roxy & Rico.