The Best Shampoo Bars For Carry-On Travel
There are some affiliate links below, but they are all products I highly recommend. For more info, view my disclosure here.
Traveling with only carry-on luggage is a great way to make vacations easier. It minimizes the risk of lost or broken bags, and saves you from having to pay the ever-increasing checked baggage fees. I mean, seriously. Those fees add up to lots of money!
Plus, carry-on travel saves a ton of time from not having to wait around baggage claim after the flight, and being able to snag a taxi before everyone who IS still waiting for their bags to arrive!
One of the biggest headaches of carry-on travel is meeting the liquid restrictions. Shampoo bars are awesome for cutting down on your liquids. Read on to learn more about shampoo bars and check our list of the best shampoo bars for traveling!
What Are Shampoo Bars?
Shampoo bars are ultra concentrated shampoo in the form of a solid bar. While regular soap bars can be drying when used on hair, shampoo bars are specifically formulated for hair to prevent dryness.
Many shampoo bars use ethical packaging, which helps cut the amount of plastic out there in the environment. They come in a wide range of formulas and scents to please even the pickiest shampoo lover. Lush, gorgeous hair, eco-friendliness, and convenience in one tiny package? YES PLEASE!
How Well Do Shampoo Bars Lather?
While they say lather isn't necessary for a good shampoo, we all know we really love a well-lathering shampoo. These bars lather up surprisingly well!
You can use it by running the bar down soaking wet hair and lathering it up. You can instead rub it between your wet hands to build up lather and massage into your hair and scalp.
How to Make Your Shampoo Bar Last
One bar of shampoo can last as long as 2-3 full-size bottles of shampoo! The best way to keep your shampoo bar lasting as long as possible is to let it fully dry out between uses. Try placing it on a soap dish that allows draining, or set it outside your shower away from water.
This shampoo bar travel case keeps your bar nice and dry and is handy for tossing in your carry-on bag. It's made from bamboo and cornstarch, and is fully compostable yet will last for up to 5 years!
Why Shampoo Bars Are PERFECT For Carry-on Travel
When you're flying, you must follow TSA's 3-1-1 rule for liquids. The rule means your liquid-containing bottles (including shampoos!) must be 3.4 ounces or smaller, and all containers must fit inside one quart-sized resealable bag.
In addition, you can't bring full-size liquid containers even if they only have a little bit in the bottle and contain less than the 3.4 ounces. TSA will make you throw it away at the checkpoint.
I don't know about you, but I tend to use a bunch of shampoo. That's not a lot of room, especially for extended trips. Sure, you could swing by a convenience store and pick some up while on vacation. But really, who wants to shop for toiletries on vacay?
Shampoo bars are an excellent way to cut down the amount of shampoo you need to bring. Even better, it's one less item to potentially leak and make a mess in your bag.
Need to minimize frizz while on a beach vacay? Want one to boost shine? There's a shampoo bar out there for every hair need. Here's a list of the best shampoo bars!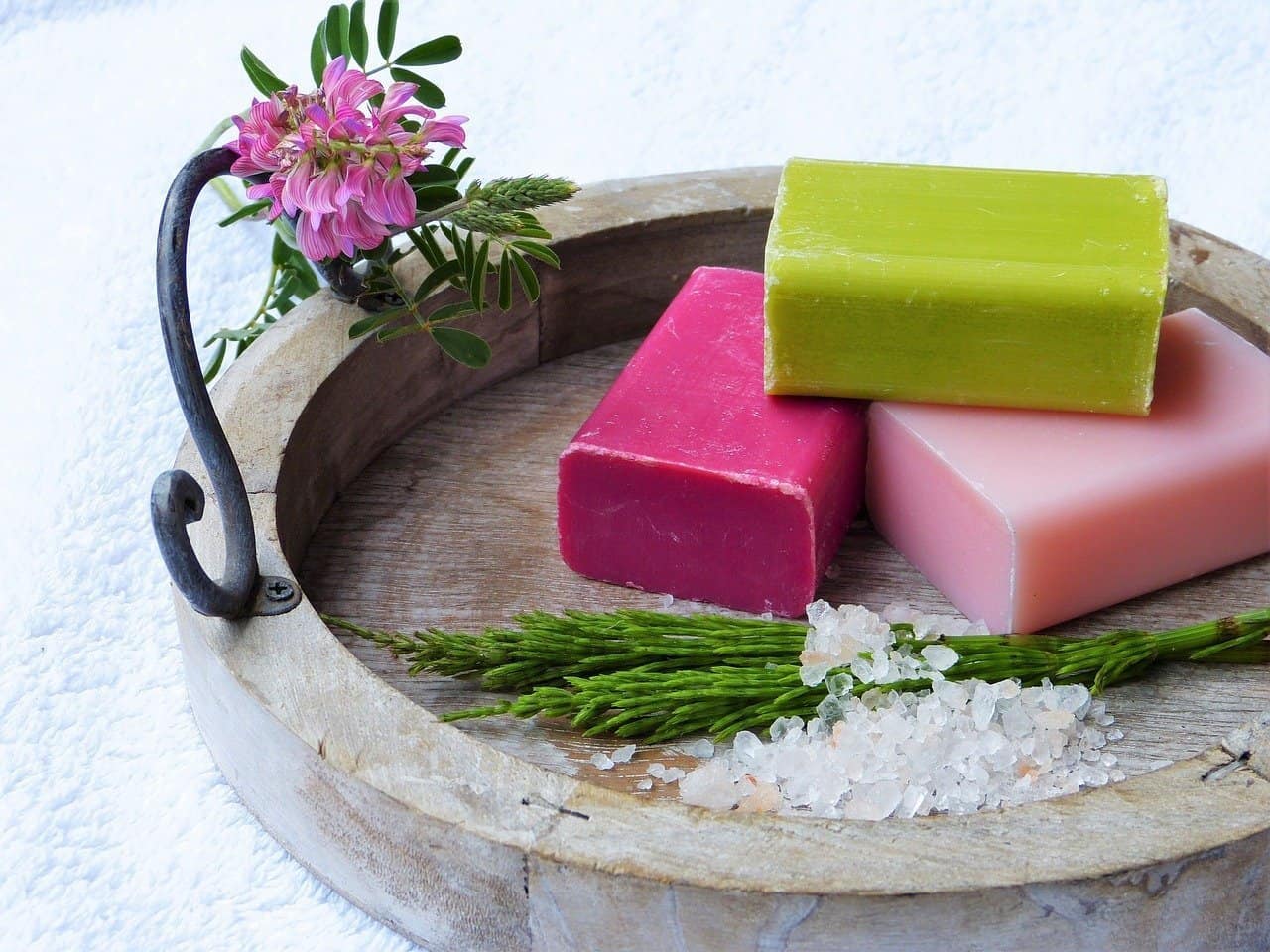 Lush Brazilliant
Lush is one of the most well-loved brands for beauty and self-care, so it's no surprise their Brazilliant Shampoo Bar ranks among the best! It's perfect for curly-haired girls, with a yummy citrus smell to kick off your day on a happy note!
Coconut Smiles Shampoo Bar
The coconut lime smell of Coconut Smiles Shampoo Bar is just what every tropical trip is calling for. The shampoo bar will last so long you'll be channeling the vacay vibes every time you wash your hair back home.
Ethique Frizz Wrangler
I have crazy thick hair (seriously, every hair salon everrrr has been shocked when they start washing it!) and Ethique's Frizz Wrangler makes it so much smoother!
I was a little worried the first time I used it, because I love shampoos that lather nicely. Well, I had nothing to fear. Frizz Wrangler lathered wonderfully, and smelled great too!
Knotty Boy Dreadlock Shampoo Bar
Knotty Boy Dreadlock Shampoo Bar isn't just for dreads! It's made with rosemary, tea tree, & peppermint, which helps with dry scalp and smells great.
Whiff Shampoo Bar
For a simple, unscented shampoo bar, Whiff Freedom Shampoo Bar is perfect! It's made with only 4 main ingredients, and is safe for color-treated hair. The coconut oil, hemp seed oil, and cocoa butter are super moisturizing!
Whiff Shampoo and Shave Bar UNSCENTED Limited Ingredients, No Scents or Colorings, Made USA,…
You've gotta read this post if you're looking for more ways to travel with zero liquids in your carry-on!
What About Conditioner Bars?
Don't worry, I gotchu boo! Some find the shampoo bars to be moisturizing enough to go without conditioner. For those who do need the extra boost of conditioning, there are plenty of solid conditioner bars for you to pick from!
Ethique Wonderbar
Ethique Wonderbar has coconut oil, cocoa butter, and vanilla and smells amazing. It's perfect for normal to oily hair, and can also be used as a shaving bar, which means one less item to pack!
Ethique Conditioner Bar for Oily to Normal Hair, Wonderbar – Sustainable Natural Conditioner, pH…
Lush Jungle Solid Conditioner
The Jungle Solid Conditioner by Lush is almost good enough to taste, with a base of cocoa butter, mashed bananas, and avocado. It'll leave your hair nice and smooth, and smells incredible too!
Coconut Smiles
This Coconut Smiles Solid Conditioner pairs perfectly with the Coconut Smiles Shampoo Bar above. It uses all natural ingredients and smells just as delicious as the shampoo!
Sweet & Sassy 3 Conditioner Bars. Made in the USA. All Natural, Organic, SLS Free, Plastic Free, Safe for…
Have you tried shampoo bars yet? Which one is your favorite?